A Florida congressman is pushing for North Korea to send the USS Pueblo, a spy ship that communist nation seized a half century ago, back to the United States.
In 1968, the North Korean regime captured the ship, which had more than 80 crewmen, claiming that it had moved out of international waters and into its territory. One American crewman was killed in the incident. While the federal government was able to obtain the release of the crew but the Pueblo remained in North Korea where it is now a tourist attraction.
This week, freshman U.S. Rep. Greg Steube, R-Fla., introduced a resolution "to condemn North Korea's seizure of the USS Pueblo and request that the vessel be returned to the United States."
On Thursday, Steube offered some insight on why he had unveiled the resolution.
"Since 1968, North Korea has illegally held the USS Pueblo, and it is long past due that this vessel be rightfully returned to the United States' possession," said Steube. "There are veterans in my district and across our country that served valiantly on this ship, and we ought to honor their service by bringing this ship home.
"It is my hope that this resolution will bring attention to the USS Pueblo and the events that occurred over 50 years ago. I encourage the State Department and Trump administration to fight for the USS Pueblo in their ongoing negotiations with North Korea so we can bring this ship home once and for all," Steube added.
So far, Steube has not been able to reel in any cosponsors. The resolution was sent to the U.S. House Foreign Affairs Committee on Wednesday.
Reach Kevin Derby at kevin.derby@floridadaily.com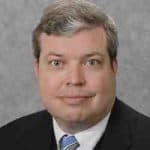 Latest posts by Kevin Derby
(see all)