U.S. Rep. Greg Steube, R-Fla., is joining with a Democratic presidential hopeful to push for veterans to be able to hold events at federal war memorials for free.
On Tuesday, Steube introduced  the "Free Veterans from Fees Act" which would "waive application fees for special use permits for veterans' demonstrations and special events at war memorials on federal land."
Steube's office showcased his proposal.
"This bill would waive fees associated with any demonstration or special event whose primary purpose is to commemorate or honor either a group of people because of their service as veterans or immediate family members of veterans. Permit applicants remain subject to all other laws, regulations, and policies regarding the application, issuance, and execution of special use permits for a veterans' demonstration or special event," the congressman's office noted.
U.S. Rep. Tulsi Gabbard, D-Hi., is the main cosponsor.  She is running for the Democratic presidential nomination.
"It's important that we do all we can to honor our nation's veterans," said Steube, who served in the Army and is on the U.S. House Veterans Affairs Committee.  "Our nation has long valued giving our veterans the opportunity to travel to our nation's capital to visit national war memorials through national honor buses and honor flights. This bill would waive the various administrative and processing fees associated with visiting these memorials. These men and women made a valiant sacrifice by serving in the armed forces and giving them the opportunity to visit the memorials in their honor without pesky fees is the least we can do to recognize their service."
U.S. Rep. Neal Dunn, R-Fla., is cosponsoring the bill which was sent to the U.S. House Natural Resources Committee. So far, there is no version of the bill over in the U.S. Senate.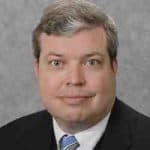 Latest posts by Kevin Derby
(see all)