 The Federal Motor Carrier Safety Administration (FMCSA) recently announced a Final Rule on Hours and Trucking. Among these nationwide revisions are priorities that U.S. Representative Greg Steube (R-Fla.) previously requested in the Freedom from Regulating Edible Supplies and Horticulture Trucking Act (FRESH Trucking ACT) introduced at the start of 2020.
"The trucking industry is victim to bureaucratic rules that delay deliveries and hinder safety procedures," Steube said on Tuesday. "I am pleased to see that FMCSA is starting to cut back some of the arbitrary time restraints and mandatory interruptions that lead to the spoilage of products and dangerous driving practices."
"Under the Final Rule, drivers are allowed to complete their trip if they are within 150 miles of their destination, a measure Steube supported in earlier legislation, the FRESH Trucking Act. Drivers will also be able to take their required 30-minute break within eight hours of driving time as opposed to on-duty time. This allows drivers to take their break at their own leisure," the congressman's office noted.
In January, Steube introduced the bill which, he insisted, will "improve safety conditions for commercial agricultural drivers by eliminating harmful regulations that can result in dangerous driving practices and spoilage of products."
Steube pointed to the important role citrus plays in his district.
"My district is the largest citrus-producing district in the United States. These citrus producers, and all the hard-working farmers and growers across my district, rely on commercial agricultural drivers to get their products from point A to point B," Steube said when he introduced the bill. "Unfortunately, current federal regulations for drivers often create dangerous driving situations and can lead to the expiration of agricultural, horticultural, or floricultural products including fruits and flowers. This bill seeks to remedy these issues to improve safety and service."
Reach Kevin Derby at kevin.derby@floridadaily.com.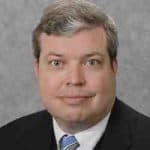 Latest posts by Kevin Derby
(see all)