Google announced that this week that it will be bringing its "Grow with Google" initiative to Florida next month.
"Grow with Google aims to help create economic opportunity in communities across the United States by providing free training, tools, and expertise for people across their country to grow their skills, careers, and businesses," Google noted about its program.
"As the economy continues to change and become more digital, it's vital that Floridians have access to the resources they need to succeed," said Erica Swanson, Google's head of community engagement. "Our free 'Grow with Google' workshops will help Floridians discover the wealth of tools that exist and can be leveraged to grow their businesses, careers, and digital know how, in turn ensuring that the Sunshine state continues to thrive."
Florida in person workshop dates, cities and locations include:
Wednesday, Feb. 19 in Tampa
· C. Blythe Andrews, Jr. Public Library
2607 E Dr Martin Luther King Jr Blvd, Tampa, FL 33610
· 10:30AM – 5:00PM
Friday, Feb. 21 in Okeechobee
· Okeechobee County Public Library
206 SW 16th St, Okeechobee, FL 34974
· 10:30AM – 5:00PM
At the events, Google staff will teach a variety of hands-on workshops aimed to provide local businesses and residents with tools and resources to find the jobs they want, advance their careers and grow their businesses. Attendees are welcome to pre-register for specific workshops, or drop in and  sign up for one-on-one, 20-minute training sessions with Google staff for everything from how to set up an email account, to ways they can advertise their business, or create a resume.
Local nonprofits – libraries, government agencies, educational institutions and more – will also be invited to join the Grow with Google partner program; a free network for local organizations which provides a range of training content, tools and promotional materials and best practices to continue sharing Grow with Google resources with their community.
Public libraries have been natural and valuable partners in bringing Grow with Google resources to communities across the United States. According to the American Library Association, nearly three-quarters of libraries already have job development programming in place and 90 percent are helping patrons learn basic digital skills. Last year, Grow with Google committed $1 million to the American Library Association to fund the Libraries Lead with Digital Skills initiative. The Grow with Google workshops will kick off a grant opportunity for Florida libraries to enhance their community digital skills programing. Applications for Florida open February 19.
"Tampa-Hillsborough County Public Library fosters entrepreneurial growth and community prosperity. Digital services and information are vital in small business development as well as in developing the skills of today's jobseekers.  We are excited to partner with Grow with Google for these workshops at the C. Blythe Andrews, Jr. Public Library," said Andrew Breidenbaugh, the director of library services of the Tampa-Hillsborough County Public Library.
"The Okeechobee County Public Library strives to provide a multitude of resources to better serve our patrons and improve our communities. That is why we are so excited to partner with Google for the Grow with Google Florida event. With this event we will be one step closer to bridging the digital gap by providing digital education and resources for both our small business owners and job seekers," said Sonya Chapa, a library specialist with the Okeechobee County Public Library.
In their 2018 Economic Impact Report, Google announced that 105,000 businesses in Florida generated $17.5 billion in economic activity by using Google's search and advertising tools. The full report details Google's economic impact state-by-state, and features the stories of businesses fueling that growth, creating job opportunities, and transforming their communities.
More info, including registration, can be found here.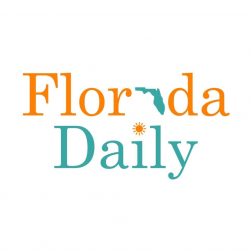 Latest posts by Florida Daily
(see all)