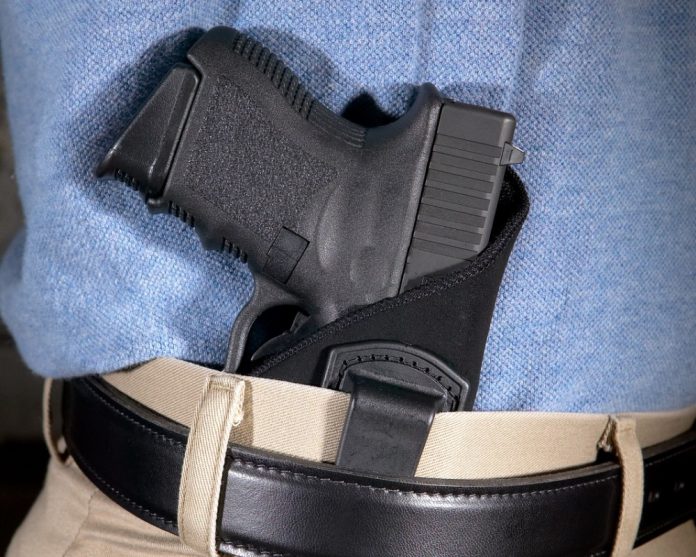 With a new legislative session already started with committee weeks, a proposal allowing guns on college campuses is back again.
The House version of the bill–HB 6007–was filed by freshman state Rep. Anthony Sabatini, R, Howey-In-The-Hills, who says he carries a gun every day.
"It makes sense, there is no reason not to," he told Florida Daily. "It is just a good safety mechanism to exercise your Second Amendment rights through concealed carry."
Sabatini says the committee formed in the aftermath of the shooting at Parkland influenced his decision to file this bill. That committee recommended other people besides just law enforcement should be empowered to carry guns on campuses.
"You're talking about a very long study of a contemporary problem. I am absolutely looking forward to reading the entire 500 page report," Sanatini said.
Sabatini called his proposal a self defense bill with guns being simply the mechanics, saying thay he believes the bill is as much psychological as anything.
"Criminals know in Florida no matter where you go, you are likely to run into someone with a concealed weapons permit," said Sabatini. "It will definitely affect the mentality of criminals because you know you could be shot at any time. If you go to what they call a 'soft target', places where you know nobody can legally have a firearm, then you know you are not going to have anybody shooting back at you when you do your mass shooting. It shouldn't be lost on anybody that these mass shooters go to places where they are likely to kill many people before they are shot at, like a school."
He dismisses the notion that campuses need to be safe places.
"Gun free zones are a bad idea," he told Florida Daily. "There is zero evidence showing a gun free zone reduces violence at all."
Opponents of the proposal have demanded to know who would be allowed to carry on campus, insisting it is not wise for drunken students to be toting guns around in their dorms. Sabatini said his bill limits campus carry to those with concealed weapons permits which limits the number of students that would be eligible who would be able to carry on campus.
"This isn't for normal kids. You have to be a permit holder," he said. "That is 21, so you are talking about a fraction of the college students to begin with. You're talking about a demographic of college students that went out, applied, did a background check, got their armed marksmanship training, everything they need to do to obtain a concealed weapons permit.  So you are talking about a very small, highly responsible, very law abiding demographic in this society."
Expect a lot of opposition from Democrats in the House and Senate. Sabatini does not yet have a co-sponsor on the Senate side, but is expecting one since some senators voted for this bill when it passed the House by an 80-36 margin back in 2016. He also expects that bill to be heard in the Senate. It died there in 2016 despite passing the House.
"If they want to avoid a debate and try and kill the bill and not give it a hearing. That's fine, but let them answer to the people in their District who at least expect a debate on that bill," Sabatini told Florida Daily.
With the regular session looming, it will be interesting to see how much appetite will there be in the Legislature for bills supporting the Second Amendment, especially with the first anniversary of the Parkland shooting coming up next month.
In the meantime, Democrats are ready to do their best to defeat the proposal. Expect resistance from Democrats, state Rep. Carlos Smith, D – Orlando, told Florida Daily.
"Allowing guns at Florida universities, frat houses, dorms and classrooms makes everyone less safe. That's why it is opposed by a majority of Floridians but supported by the NRA," Smith said.
Reach Mike Synan at Mike.Synan@floridadaily.com.
Latest posts by MIKE SYNAN
(see all)