With the Food and Drug Administration (FDA) warning about drug shortages due to coronavirus impacting China, a congressman from the Sunshine State is backing U.S. Rep. Scott Peters', D-Calif., "Preventing Drug Shortages Act."
U.S. Rep. Gus Bilirakis, R-Fla., is backing Peters' bill as a cosponsor. Other backers include U.S. Rep. Eliot Engel, D-NY, U.S. Rep. Brett Guthrie, R-Ky., U.S. Rep. Ana Eschoo, R-Calif., U.S. Rep. Richard Hudson, R-NC, U.S. Rep. Michael McCaul, R-Tex., and U.S. Rep. Kurt Schrader, D-Oreg.
"The introduction of the bill comes days after the Food and Drug Administration (FDA) announced the first U.S. drug shortage related to factory shutdowns and shipping problems in China due to the recent Coronavirus Disease 2019 (COVID-19) outbreak," Bilirakis's office noted. "According to the FDA, in recent years drug shortages have steadily increased, and supply chains may become further stressed by the challenges associated with the new coronavirus outbreak. Most drug shortages stem from a supply chain interruption, often created by natural disasters, over-reliance on foreign pharmaceutical products, or manufacturing and distribution problems. These shortages threaten the adequate delivery of first-rate patient care, as deficiencies of drugs commonly used by hospitals to treat acute conditions, including bacterial infections and cancer treatment, can severely limit Americans' access to lifesaving medicines."
"The Preventing Drug Shortages Act would help mitigate these shortage triggers by enhancing transparency throughout the drug supply chain process and strengthening FDA interagency efforts to fend off drug shortages. The bill would also empower the FDA to enforce greater reporting standards on drug and active pharmaceutical ingredient makers to identify and correct vulnerabilities in their supply chains," the congressman's office added.
Peters weighed in on the bill this week.
"Drug shortages under normal circumstances result in significant strain throughout our healthcare system—from patients to hospitals and physicians," said Peters. "Unfortunately, the health emergency presented by COVID-19 is exacerbating these problems and we are already beginning to experience its adverse reactions on global drug supply chains. While we may never be able to predict or fully prevent the challenges posed by situations like the coronavirus outbreak, Congress should take steps to fortify drug supply chains. By strengthening efforts across the board to prevent drug deficiencies, my bill would help ensure America's health centers have access to the proper resources they need so that patients can continue to receive reliable treatments."
"Fortifying our drug chain will help ensure critical access to necessary medications, especially during emergency situations when the current system has often experienced strain," said Bilirakis. "This common-sense, necessary step is integral to protecting public safety and I urge my colleagues to join this bipartisan effort to expedite passage."
The bill was sent to the U.S. House Energy and Commerce Committee on Wednesday. So far, there is no counterpart over in the U.S. Senate.
Reach Kevin Derby at kevin.derby@floridadaily.com.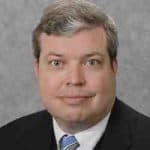 Latest posts by Kevin Derby
(see all)
Marco Rubio, Cory Mills Team Up on Bill to Crack Down on Illegal Gold Mining

- September 23, 2023, 9:00 pm

Jared Moskowitz, Garret Graves: Time to Get FEMA Out of DHS Control, Make a Cabinet Level Agency

- September 22, 2023, 8:00 pm

HUD Offers Almost 30 Waivers to Help State, Local Governments With Hurricane Idalia Recovery

- September 22, 2023, 10:00 am