U.S. Rep. Gus Bilirakis, R-Fla., the top Republican on the U.S. House Consumers Protection and Commerce Subcommittee, is backing a proposal "to combat the online sale of stolen, counterfeit, and dangerous consumer products."
U.S. Rep. Jan Schakowsky, D-Ill., the chairwoman of the subcommittee, introduced the "Integrity, Notification, and Fairness in Online Retail Marketplaces for Consumers (INFORM Consumers) Act" which "directs online platforms that allow for third-party sellers of consumer products to verify the identity of high-volume third-party sellers, which will prevent organized retail crime" and will "ensure that consumers can verify basic identification and contact information for high-volume third-party sellers of consumer products on online marketplaces."
Bilirakis weighed in on the proposal after Schakowsky introduced it. So far, Bilirakis is the only co-sponsor.
"This pro-consumer legislation enacts uniform, nationwide rules to promote safety, increase transparency, and provide greater accountability for online sales. It will provide a layer of enhanced protections for consumers from stolen and counterfeit goods without adding undue burdens on small mom-and-pop businesses," said Bilirakis. "This bill is a win-win for consumers and legitimate businesses in the online marketplace."
"Counterfeit and stolen goods sold online threaten the health and safety of the American public and line criminals' pockets. Consumers deserve to shop with confidence and get what they pay for," said Schakowsky. "The INFORM Consumers Act will give them that confidence by requiring online marketplaces to verify the identity of high-volume sellers. It will protect consumers and legitimate businesses, increase trust in the marketplace, and discourage criminals and fraudsters."
The Florida Republican's office offered some of the details on the bill.
"The INFORM Consumers Act directs online marketplaces to verify high-volume third-party sellers by acquiring the seller's government ID, tax ID, bank account information, and contact information. High-volume third-party sellers are defined as vendors who have made 200 or more discrete sales in a 12-month period amounting to $5,000 or more," Bilirakis' office noted.
Consumer Reports, the Buy Safe America Coalition, the Coalition to Protect America's Small Sellers and the National Association of Manufacturers are all backing the proposal.
"The bipartisan INFORM Consumers Act is a key step forward in providing consumers with greater transparency and accountability as they shop online. It creates baseline expectations for the platforms that host online marketplaces. At a time when consumers turn to online marketplaces more than ever for their purchases, Consumer Reports thanks Representatives Schakowsky and Bilirakis for their attention to this issue, and looks forward to continuing to work together toward building an online ecosystem that consumers can trust," said Laurel Lehman, a policy analyst at Consumer Reports.
The bill was sent to the U.S. House Energy and Commerce Committee. So far, there is no companion measure over in the U.S. Senate.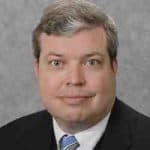 Latest posts by Kevin Derby
(see all)