U.S. Rep. Gus Bilirakis, R-Fla., is backing the "Timely Access to Cancer Treatment (TACT) Act" which "would require that patients with cancer be provided their oral cancer drugs within an acceptable time frame."
U.S. Rep. Terri Sewell, D-Ala., introduced the bill last with Bilirakis as the only co-sponsor.
"Patients' access to the appropriate cancer treatment within a reasonable time frame is increasingly challenged by the nation's complex health care delivery system. This is especially true for oral cancer drugs. Pharmacy benefit managers (PBMs), health insurance plan sponsors, and specialty and mail order pharmacies are notorious for slowing down the process by which patients receive their oral cancer drugs, even in cases where an oncology practice can provide those drugs at the site of care via an in-house pharmacy or dispensing facility. In some cases, PBMs even disallow the drugs prescribed," Bilirakis' office noted.
"The TACT Act provides a simple solution by requiring that patients be provided their oral cancer drugs within an acceptable time frame of 72 hours, allowing for situations – such as acquiring financial support – that are understandable and acceptable," the congressman's office added. "Specifically, the bill will: require PBMs, plan sponsors, insurers, and pharmacies, including specialty and mail order pharmacies, to ensure that a cancer patient is able to receive his or her prescription medication within 72 hours of having the prescription submitted to the patient's pharmacy benefit plan provider in order to ensure that there is not undo delay in the initiation of the patient's cancer treatment; allow patients who are not able to receive their prescription from a pharmacy benefit plan provider within 72 hours to seek pharmacy services and receive their prescription medication from any other duly-licensed entity that can fill the patient's prescription and require that it be covered under the patient's plan with full use of the patient's applicable benefit(s); require pharmacy benefit plan providers receiving the prescription to confirm within 24 hours to the patient's prescriber receipt of the prescription and the ability to fill it within the 72-hour period; and require that any prior authorization required by the pharmacy benefit plan provider take place in such a time that the 72-hour time limit is not exceeded."
Last week, Sewell and Bilirakis showcased the bill.
"Undergoing treatment for cancer is difficult enough. No patient should also have to worry about delays in receiving potentially life-saving medication," said Sewell. "The TACT Act is a simple, commonsense solution that would remove unnecessary roadblocks and empower doctors to get their patients the critical care that they need in a timely manner. I am proud to introduce this bill and urge my colleagues to support it."
"This bill is about removing the red tape within our healthcare system and ensuring that cancer patients have timely access to their medications," said Bilirakis. "Doctors, not bureaucrats, best understand the needs of their patients and should be empowered with the tools needed to provide the best possible care—especially when time is of the essence."
The bill was sent to the U.S. House Energy and Commerce Committee. So far, there is no companion measure over in the U.S. Senate.
Reach Kevin Derby at kevin.derby@floridadaily.com.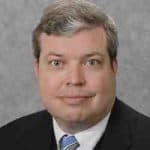 Latest posts by Kevin Derby
(see all)