 This week, U.S. Rep. Gus Bilirakis, R-Fla., threw his support behind U.S. Rep. G.K. Butterfield's, D-NC, 'Data Mapping to Save Moms' Lives Act."
Butterfield unveiled the proposal on Tuesday with the backing of Bilirakis and U.S. Rep. Lisa Blunt Rochester, D-Del.
The bill will use data mapping to identify areas of the country where poor maternal health rates overlap with a lack of broadband access in order to deploy telehealth services most effectively. The United States is one of the only countries in the developed world with a rising maternal mortality rate. Around 700 women die each year in pregnancy-related deaths—though three in five of those deaths are preventable. The problem is especially prevalent in rural communities and amongst women of color who continue to experience disproportionately high rates of maternal and infant mortality," Bilirakis' office noted.
"We need to use every tool at our disposal to improve health outcomes for moms and babies. Including this information into our broadband mapping will help us achieve this goal and ensure these moms get the prenatal care they deserve," said Bilirakis on Wednesday.
"I was proud to introduce the Data Mapping to Save Moms' Lives Act to identify those areas of the country that need maternal health services and broadband services most urgently," said Butterfield. "Doing so will aid us in allocating broadband resources in a way that most effectively benefits our nation's mothers. Across the country, advances in telehealth are showing promising results in patient outcomes and the expansion of these efforts will be an important first step in addressing the maternal health crisis. We can and must do better."
"It is unacceptable that we have allowed maternal mortality to become a national crisis," said Blunt Rochester. "While there is no one solution to this crisis, ensuring access to high-quality medical services improves outcomes and saves lives. For many in rural communities, telehealth technologies enable pregnant women to access medical services. But, to effectively deploy 21st Century resources, the nation must first identify which communities lack adequate internet access and have high mortality rates. I am proud to introduce the Data Mapping to Save Moms' Lives Act with Reps. Butterfield and Bilirakis so the FCC can tackle this challenging issue."
The bill was sent to the U.S. House Energy and Commerce Committee. So far, there is no companion measure over in the U.S. Senate.
Reach Kevin Derby at kevin.derby@floridadaily.com.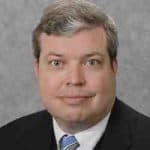 Latest posts by Kevin Derby
(see all)