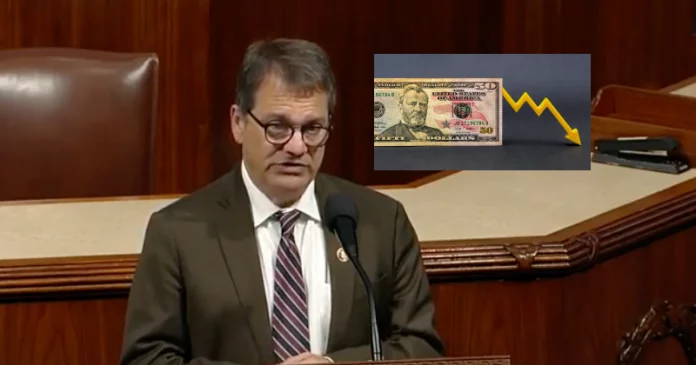 Last week, U.S. Rep. Gus Bilirakis, R-Fla., showcased his support of U.S. Rep. John Joyce's, R-Penn., proposal "to protect Americans' freedom of choice when purchasing vehicles."
Bilirakis is one of the leading co-sponsors of Joyce's "Preserving Choice in Vehicle Purchases Act."Almost 60 House Republicans have lined up to back Joyce's bill including U.S. Reps. Byron Donalds, Brian Mast and Bill Posey from Florida.
Supporters offered some of their reasons for backing the proposal.
"On August 25, 2022, the California Air Resources Board (CARB) voted to place stringent new requirements on automakers that would effectively ban the sale of new internal combustion engine (ICE) cars and light trucks by 2035 in favor of so-called "zero-emission vehicles" (ZEV), like plug-in hybrid, full battery-electric, and hydrogen fuel cell vehicles. To proceed with its plans to ban ICE vehicles, California would need a waiver of Clean Air Act preemption provisions from the U.S. Environmental Protection Agency (EPA). CARB has readily admitted that this action will extend beyond its state borders, with 17 other states bound to follow California's standards. This would constitute 40 percent of the entire nation's new car sales.The Preserving Choice in Vehicle Purchases Act would restrict the EPA from issuing any waiver for new regulations that would ban the sale or use of new motor vehicles with internal combustion engines. Preserving consumer choice is critical to maintaining competition in the automotive markets and ensuring all Americans have access to reliable and affordable vehicles," Bilirakis' office noted.
"California's proposal is another example of liberal elitists being detached from the real constraints on the energy grid and the average American consumer," Bilirakis said. "Last summer we saw California's energy grid struggle to meet growing energy demands, and these proposed regulations would only exacerbate that strain. With the higher-than-average cost of an EV vehicle, the average Californian might find themselves not only unable to afford a new EV vehicle, but even if they are, potentially unable to keep it reliably charged due to brown or black outs. All Americans should have the freedom to choose which vehicle makes the most sense for their particular circumstances and budgets, and the Californian elite should not be able to set a precedent that could have negative impacts on all Americans."
"California's discriminatory waiver request would set a costly and dangerous precedent," Dr. Joyce said. "One state should not be able to set national policy and Americans should not be coerced into making purchases they cannot afford. Congress must immediately pass the Preserving Choice in Vehicle Purchases Act to stop this heavy-handed proposal that only takes away choices from American consumers."
The bill was sent to the U.S. House Energy and Commerce Committee on which Bilirakis sits. So far, there is no companion measure over in the U.S. Senate.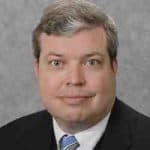 Latest posts by Kevin Derby
(see all)