A Republican congressman from Florida is pairing up with a contender for the Democratic presidential nomination to expand how Americans receive emergency alerts.
Towards the end of last week, U.S. Rep. Jerry McNerney, D-Calif., introduced the "Reliable Emergency Alert Distribution Improvement (READI) Act" which will "ensure that more people receive critical emergency alerts on their mobile phones, televisions, and radios, and would pave the way for examining the feasibility of issuing alerts through online audio and video streaming services" and "would help states improve their plans for emergency alerts, equip alerting officials with tools for issuing alerts, and establish a reporting system for false alerts."
U.S. Reps. Gus Bilirakis, R-Fla., Tulsi Gabbard, D-Hi., and Pete Olson, R-Tex., are cosponsoring the bill. Gabbard is currently running for the Democratic presidential nomination.
When he brought out the bill on Thursday, McNerney referenced the recent wildfires in California and thanked his backers including U.S. Sen. John Thune, R-SD, and U.S. Sen. Brian Schatz, D-Hi., who have the companion bill in the U.S. Senate.
"The devastating wildfires that California experienced in recent years, and is continuing to experience at this very moment, demonstrate the need for having a robust, reliable, and widely-used Wireless Emergency Alert system," said McNerney. "The READI Act will help improve the current WEA system and emergency alerting more broadly, so that my constituents and Americans across the country can count on receiving life-saving warnings when faced with these dire situations. I want to thank Representatives Bilirakis, Gabbard, and Olson for working with me on this important legislation, and Senators Schatz and Thune for their leadership on this legislation in the Senate."
"For several years, I have been working to strengthen our nation's emergency communication system," said Bilirakis. "In 2016, a bill I authored, the IPAWS Modernization Act, was signed into law. It enhanced our emergency alert texting system and put requirements in place for FEMA to train state officials on appropriate use of the system. Sadly, we saw an event in Hawaii two years ago with an erroneous text alert which made it clear that more training is definitely needed. The legislation we are filing today builds upon our prior efforts and implements lessons learned in order to maximize effectiveness of this critical communication tool, which is important for all Floridians given the number of severe emergency weather conditions we face each year."
"We must ensure our civil defense alert systems work for our residents when the need arises," said Gabbard. "This bill would help make sure that people get the timely information they need and are kept informed about developments when FEMA issues its alerts. It will also help prevent false alerts and make sure our state-level partners keep up-to-date plans to address emergency situations."
"When it comes to emergency alert systems, errors and false alarms are a matter of life and death," said Olson. "That's why I was proud to join Reps. McNerney, Bilirakis and Gabbard to introduce this critical bill. It will keep our country's alert systems on the cutting edge and improve public safety."
Bilirakis' office offered some of the background on why he thought the bill was needed.
"The Wireless Emergency Alert (WEA) System and the Emergency Alert System (EAS) ensure that the public can be quickly notified about emergency alerts issued by federal, state, tribal, and local governments and delivered over the radio, television, and mobile wireless devices. These messages keep the public safe and informed. The Federal Emergency Management Agency (FEMA) administers the platform that government agencies use to originate alerts, while the Federal Communications Commission (FCC) oversees the system used to distribute the alerts over broadcast and mobile wireless networks," Bilirakis' office noted.
The bill would have State Emergency Communications Committees to review and update their State Emergency Alert System Plans, have FEMA offer more guidance to state and local government on alerting officials, create a reporting system for false alerts that the FCC will track, ensure Americans can't opt out of federal alerts on mobile phones and have FEMA repeat alerts on both TV and radio.
CTIA – the Wireless Association, the National Association of Broadcasters (NAB), the Internet Association, the Wireless Infrastructure Association, and NCTA – the Internet and Television Association are all backing the proposal.
The bill might have a tough time as it has three committee stops with the U.S. House Energy and Commerce, the Transportation and Infrastructure and the Homeland Security Committees.
Reach Kevin Derby at kevin.derby@floridadaily.com.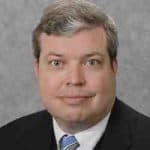 Latest posts by Kevin Derby
(see all)