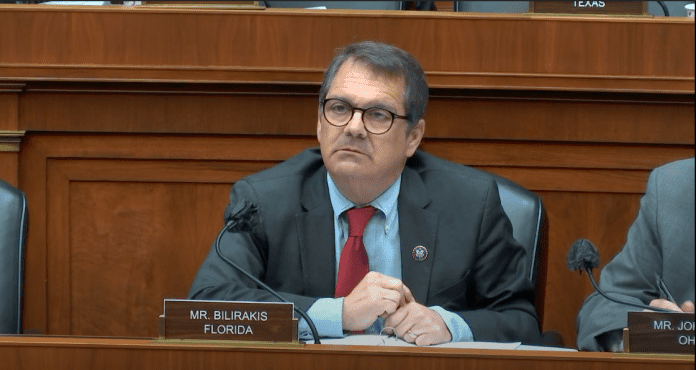 U.S. Rep. Gus Bilirakis, R-Fla., came out swinging at President Recep Tayyip Erdogan of Turkey on Tuesday.
Bilirakis brought out a bill "to prohibit the deployment of U.S. strategic assets in Turkey" and explained why he was championing the proposal.
"Unfortunately, under the control of President Erdogan, Turkey has proven that it can no longer be trusted as a reliable ally of the United States," said Bilirakis. "Deploying strategic assets to Turkey no longer makes sense."
The congressman's office also weighed in on why he was taking aim at Turkey.
"Turkey's offensive in Northern Syria is just one of the many destabilizing and oppressive actions perpetuated by an Erdogan regime in the Eastern Mediterranean. Turkey systematically denies its citizens basic human rights, invaded and still occupies an EU Country, strips religious minorities of their religious freedom, illegally drills for oil in Cyprus' Exclusive Economic Zone (EEZ), infringes nearly daily the airspace of a NATO and EU ally, and prosecutes journalists and academics for writing about the Armenian Genocide. These actions, compounded by the threat posed to the base during the 2015 coup d'état, clearly signify that the continued presence of strategic assets in Turkey is a national security vulnerability," Bilirakis' office noted.
Bilirakis has grown increasingly active against Turkey and has looked to build ties with other allies in the region. Back in May, U.S. Rep. Ted Deutch, D-Fla., the chairman of the U.S. House Middle East and North Africa Subcommittee, teamed up with Bilirakis and U.S. Rep. David Cicilline, D-RI, to bring out the "Eastern Mediterranean Security and Energy Partnership Act."
The bill would end the ban on arms sales to Cyprus and create the United States-Eastern Mediterranean Energy Center to "facilitate energy cooperation" between the countries; send $3 million in Foreign Military Financing (FMF) for Greece; send $2 million to Greece and another $2 million for Cyprus in International Military Education and Training (IMET) assistance; and "impede the transfer of F-35 aircraft to Turkey, as long as Turkey continues with plans to purchase the S-400 air defense system from the Russian Federation, a purchase that would be sanctionable under U.S. law; and require the administration to submit to Congress a strategy on enhanced security and energy cooperation with countries in the Eastern Mediterranean, as well as reports on malign activities by Russia and other countries in the region."
"As a cochair of the Congressional Hellenic-Israel Alliance, I've been proud to promote in Congress the growing partnership between these eastern Mediterranean countries," said Deutch when he brought out the proposal back in May. "The trilateral relationship between Greece, Cyprus, and Israel has been expanding in recent years to cover new energy pursuits, economic opportunities, and security cooperation. With this legislation, the United States will deepen our support for this regional partnership which furthers our own geopolitical interests."
"The Greece-Cyprus-Israel partnership offers a new example of cooperation in an increasingly turbulent eastern Mediterranean region. The Eastern Mediterranean Security and Energy Partnership Act will enable the U.S. to support this developing trilateral relationship through energy and defense cooperation and further its potential. By strengthening this partnership, we can promote stability within the region and maximize the mutually beneficial benefits for all parties," said Bilirakis.
Reach Kevin Derby at kevin.derby@floridadaily.com.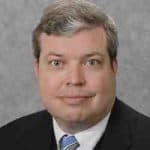 Latest posts by Kevin Derby
(see all)