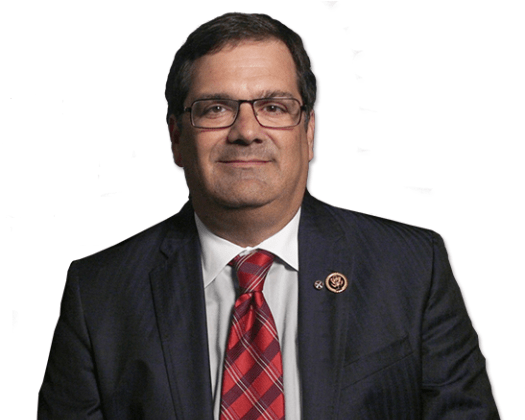 This week, U.S. Rep. Gus Bilirakis, R-Fla., scored some wins as he managed to give five bills through the U.S. House Energy and Commerce Committee and to the House floor.
"With so much dysfunction taking place in Washington lately, it is refreshing to see commonsense bipartisan solutions moving forward," said Bilirakis.  "These bills will make a positive impact on the lives of millions of Americans and I urge my colleagues to join me in pushing them across the finish line."
Back in February, Bilirakis threw his support behind U.S. Rep. G.K. Butterfield's, D-NC, "Data Mapping to Save Moms' Lives Act" which also has the backing of U.S. Rep. Lisa Blunt Rochester, D-Del.
"The bill will use data mapping to identify areas of the country where poor maternal health rates overlap with a lack of broadband access in order to deploy telehealth services most effectively. The United States is one of the only countries in the developed world with a rising maternal mortality rate. Around 700 women die each year in pregnancy-related deaths—though three in five of those deaths are preventable. The problem is especially prevalent in rural communities and amongst women of color who continue to experience disproportionately high rates of maternal and infant mortality," Bilirakis' office noted.
"I was proud to introduce the Data Mapping to Save Moms' Lives Act to identify those areas of the country that need maternal health services and broadband services most urgently," said Butterfield when he introduced the proposal. "Doing so will aid us in allocating broadband resources in a way that most effectively benefits our nation's mothers. Across the country, advances in telehealth are showing promising results in patient outcomes and the expansion of these efforts will be an important first step in addressing the maternal health crisis. We can and must do better."
"It is unacceptable that we have allowed maternal mortality to become a national crisis," said Blunt Rochester. "While there is no one solution to this crisis, ensuring access to high-quality medical services improves outcomes and saves lives. For many in rural communities, telehealth technologies enable pregnant women to access medical services. But, to effectively deploy 21st Century resources, the nation must first identify which communities lack adequate internet access and have high mortality rates. I am proud to introduce the Data Mapping to Save Moms' Lives Act with Reps. Butterfield and Bilirakis so the FCC can tackle this challenging issue."
Bilirakis weighed in on Wednesday after helping steer the bill to the House floor.
"We need to use every tool at our disposal to improve health outcomes for moms and babies. Including this information into our broadband mapping will help us achieve this goal and ensure these moms get the prenatal care they deserve," said Bilirakis.
The bill is being championed in the U.S. Senate by U.S. Sen. Jacky Rosen, D-Nev., who introduced the bill in February and who has reeled in more than a dozen co-sponsors.
Last month, Bilirakis, the top Republican on the U.S. House Consumers Protection and Commerce Subcommittee, threw his support behind a proposal "to combat the online sale of stolen, counterfeit, and dangerous consumer products."
U.S. Rep. Jan Schakowsky, D-Ill., the chairwoman of the subcommittee, introduced the "Integrity, Notification, and Fairness in Online Retail Marketplaces for Consumers (INFORM Consumers) Act" which "directs online platforms that allow for third-party sellers of consumer products to verify the identity of high-volume third-party sellers, which will prevent organized retail crime" and will "ensure that consumers can verify basic identification and contact information for high-volume third-party sellers of consumer products on online marketplaces."
"Counterfeit and stolen goods sold online threaten the health and safety of the American public and line criminals' pockets. Consumers deserve to shop with confidence and get what they pay for," said Schakowsky. "The INFORM Consumers Act will give them that confidence by requiring online marketplaces to verify the identity of high-volume sellers. It will protect consumers and legitimate businesses, increase trust in the marketplace, and discourage criminals and fraudsters."
The Florida Republican's office offered some of the details on the bill.
"The INFORM Consumers Act directs online marketplaces to verify high-volume third-party sellers by acquiring the seller's government ID, tax ID, bank account information, and contact information. High-volume third-party sellers are defined as vendors who have made 200 or more discrete sales in a 12-month period amounting to $5,000 or more," Bilirakis' office noted.
Consumer Reports, the Buy Safe America Coalition, the Coalition to Protect America's Small Sellers and the National Association of Manufacturers are all backing the proposal.
"The bipartisan INFORM Consumers Act is a key step forward in providing consumers with greater transparency and accountability as they shop online. It creates baseline expectations for the platforms that host online marketplaces. At a time when consumers turn to online marketplaces more than ever for their purchases, Consumer Reports thanks Representatives Schakowsky and Bilirakis for their attention to this issue, and looks forward to continuing to work together toward building an online ecosystem that consumers can trust," said Laurel Lehman, a policy analyst at Consumer Reports.
After the committee advanced the bill to the House floor, Bilirakis weighed in on it on Wednesday.
"This pro-consumer legislation enacts uniform, nationwide rules to promote safety, increase transparency, and provide greater accountability for online sales. It will provide a layer of enhanced protections for consumers from stolen and counterfeit goods without adding undue burdens on small mom-and-pop businesses," said Bilirakis. "This bill is a win-win for consumers and legitimate businesses in the online marketplace."
U.S. Sen. Dick Durbin, D-Ill., introduced the bill in the Senate back in March and has seven co-sponsors including U.S. Sen. Marco Rubio, R-Fla.
Back in July, U.S. Rep. Tony Cárdenas, D-Calif., introduced the "Oral Health Literacy and Awareness Act" with Bilirakis as a co-sponsor. The U.S. House Health Subcommittee passed the bill without opposition earlier this month.
"This bill directs the Health Resources and Services Administration (HRSA) to develop an oral health literacy strategy to reach underserved communities. This bipartisan bill aims to curb the rise in oral disease and related illnesses by providing prevention education through a five-year oral health literacy campaign," Bilirakis' office noted.
"Millions of Americans often neglect their oral health without understanding the long-term effects on their overall physical health," said Cárdenas. "This is not just a public health issue, it's an economic one as well. Oral health illness result in tens of millions of lost workdays each year. Our bill focuses on educating vulnerable communities that often have higher than average oral health disease. By educating them on the importance of dental and oral hygiene, we hope to increase oral disease prevention and overall oral health care."
The congressmen offered some of their reasons for why the bill is needed.
"According to findings from the U.S. Department of Health and Human Services (HHS), fewer than 49 percent of people used the oral health care system in 2020. Further, only 43.3 percent of children, adolescents and adults visited the dentist in 2016, which is less than the baseline set in 2007 (44.5 percent). Illnesses related to oral health have resulted in 6.1 million days of bed disability, 12.7 million days of restricted activity, and 20.5 million lost workdays each year, significantly impacting children, the elderly and other vulnerable populations. Tooth decay is the most common chronic illness among school-age youth, affecting roughly 1 in 4 children. In 2012, almost 1 in 5 Americans 65 and older had untreated cavities, and over 40 percent had gum disease. However, most oral health ailments can be avoided by increasing oral health literacy among all populations, with an emphasis on children to ensure they develop and maintain healthy habits into adulthood. Under the Oral Health Literacy and Awareness Act, HRSA will be directed to develop strategies that will advise us on the outcomes and effectiveness of targeted oral health literacy campaigns and will help inform future efforts to improve oral health literacy for all Americans," Bilirakis' office noted.
A host of groups are backing the proposal including the Academy of General Dentistry, the American Academy of Dental Group Practice, the American Academy of Oral and Maxillofacial Pathology, the American Academy of Oral and Maxillofacial Radiology, the American Academy of Pediatric Dentistry, the American Academy of Periodontology, the American Association of Endodontists, the American Association of Oral and Maxillofacial Surgeons, the American Association of Orthodontists, the American Association of Women Dentists, the American College of Emergency Physicians, the American College of Prosthodontists, the American Dental Association, the American Dental Education Association, the American Society of Dentist Anesthesiologists, the American Student Dental Association, the Delta Dental Institute, the Hispanic Dental Association and GSK are backing the proposal.
The bill cleared the committee this week and Bilirakis offered his take on it.
"Oral health is a vital component of overall wellness that is too often overlooked.  As with many aspects of healthcare, prevention is key to long-term health.  Lack of good oral hygiene has been proven to exacerbate chronic health conditions and contributes to costly, yet preventable, emergency care," said Bilirakis.  "I am proud to be a part of this initiative to raise awareness about the proactive steps that can be taken to improve oral healthcare as I believe it will improve patient outcomes."
There is no companion measure over in the U.S. Senate.
Back in July, Bilirakis introduced the "Restoring Brand USA Act" which cleared the committee this week.
Brand USA—which is funded by international visitors and private contributions—has generated $56 billion to our economy since 2013 and has historically supported more than 45,000 jobs each year. However, the partnership has lost significant funding as a result of the drop in international visitors due to pandemic travel restrictions. The Restoring Brand USA Act will help Brand USA promote the U.S. to international visitors by directing the Treasury Department to allow this program to access critical resources, funded by foreign traveler visa fees, for the next few years," the congressman's office noted.
Bilirakis reeled in more than 25 co-sponsors in the House including U.S. Reps. Kathy Castor, D-Fla., Carlos Gimenez, R-Fla., Maria Elvira Salazar, R-Fla., and Darren Soto, D-Fla. U.S. Sen Amy Klobuchar, D-Minn., introduced the bill in the Senate with U.S. Sen. Rick Scott, R-Fla., among the eight co-sponsors.
"The travel and tourism industry was one of the hardest hit sectors during the pandemic. As we seek to restore our way of life and fully recover, we cannot overlook the work that must be done to renew this powerful engine of economic growth for communities across the nation. Brand USA has proven itself as a successful catalyst for spurring tourism to the United States. We need that catalyst now more than ever to help rebuild the industry and spur job growth. Common sense solutions like this will help boost the economy and help get us moving in the right direction.  The advancement of this initiative is quite timely, given the new Department of State guidelines for travelers from the European Union and UK.  We look forward to welcoming these tourists back to our country, and to the job creation it will bring," Bilirakis said.
Finally, Bilirakis got his "Spectrum Coordination Act" through the committee and to the House floor.
"Currently, the National Telecommunications and Information Administration (NTIA) and the Federal Communications Commission (FCC)  hold shared jurisdiction over the management of spectrum policies.  However, these agencies have not created a system to coordinate usage of spectrum policies since their 2003 Memorandum of Understanding (MOU).  Finding solutions to create a consistent and efficient use of spectrum that helps to foster innovation is key to promoting America's economic growth, universal service goals, and technological leadership.   In recognition of this fact, Congressman Bilirakis introduced the Spectrum Coordination Act that would require the NTIA and FCC to revisit and update their 18 year-old policies. Since the Congressman originally filed this legislation last year, the agencies have begun to improve coordination, but this bill will formalize the process and ensure its completion," the congressman's office noted.
"Consumers benefit when government entities work together to modernize processes and improve efficiency.  The agreement governing cooperation between NTIA and the FCC has remained unchanged for 18 years.  In the world of technology, that is an eternity and spectrum usage, management, and sharing have grown and evolved," said Bilirakis.  "I want to solidify what has been learned under the original MOU and build upon it to benefit all federal agencies, licensees, and consumers.  We have the opportunity to improve effectiveness of government systems and encourage innovation as we continue to work with stakeholders and experts in the field."
There is no companion bill over in the Senate.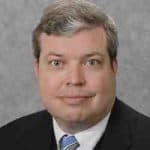 Latest posts by KEVIN DERBY
(see all)