One of the leading Republicans on the U.S. House Veterans Affairs Committee has gotten his proposal expanding U.S. Department of Veterans Affairs (VA) housing grants to the most severely disabled veterans through Congress.
In June 2019, U.S. Rep. Gus Bilirakis, R-Fla., introduced the "Ryan Kules Specially Adaptive Housing Improvement Act" which he showcased on Tuesday.
The bill expands the VA's Specially Adapted Housing (SAH) Grant Program which helps wounded veterans. Noting that he gathered input from several severely wounded veterans including retired U.S. Army Captain Ryan Kules, Bilirakis noted that the SAH grants have not been expanded in many years.
The bill gives priority for SAH grants to veterans dealing with terminal illnesses and other medical conditions. The legislation would also let veterans apply six times for SAH grants as opposed to just three and increases the cap of Post 9/11 Veterans who have lost a limb in the service of the country from 30 a year to 120. The bill also increases the SAH grant payments cap by 15 percent and increased the number of VA officials working on them.
The House passed the bill in July 2019 without opposition in July 2019 while an amended version unanimously cleared the U.S. Senate in March. This week, the House passed the amended version without objection.
Kules, who is now the director of combat stress recovery for the Wounded Warrior Project, weighed in on the bill heading to the White House on Monday.
"This vote is a great step toward ensuring wounded veterans have access to flexible resources to adapt their homes, which helps meet their changing needs throughout life," said Kules. "The proposed changes will reduce financial stress for families like mine who use or need the Specially Adapted Housing benefit, and it will give them more peace of mind, freedom, and comfort in their homes. I'm grateful for the representatives who supported this act."
"When I heard of the challenges Ryan faced when he wanted to buy a new home to accommodate his growing family, because he could not use the SAH benefit a second time due to program limitations, I knew something needed to be done," said Bilirakis.  "Many of these young and severely wounded warriors are returning home in their early twenties. As they mature and their circumstances change through marriage, the birth of additional children, etc.  they need a benefit that changes with them so that they can fully enjoy their lives.  Our bill helps to make that happen.  I am proud we were finally able to push this important bill across the finish line."
Reach Kevin Derby at kevin.derby@floridadaily.com.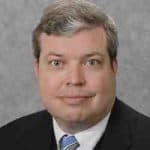 Latest posts by Kevin Derby
(see all)