U.S. Rep. Gus Bilirakis, R-Fla., was able to get his "Student Veteran Empowerment Act" through the U.S. House this week as part of a larger bill.
Bilirakis, who was the vice-chairman of the U.S. House Veterans Affairs Committee when the GOP controlled the chamber and is still on it, introduced the proposal back in July to help students on the GI Bill who are impacted when colleges and universities close unexpectedly. In recent years, several high profile proprietary schools, including ITT Tech, shut their doors with little warning.
"The Bilirakis bill ensures that veterans utilizing the GI Bill are protected from unexpected school closures," the congressman's office noted. "Specifically, the GI Bill entitlement is fully restored to a veteran if a school closes mid-semester without the ability to transfer credits to another institution.  Additionally, it put safeguards in place to prevent school closures from occurring.  For example, schools which accept the GI Bill benefit would be required to participate in risk-based assessments in order to improve transparency about the financial health of the school.  In contrast to most federal student aid, there is nothing to help students using the GI Bill when a school closes in the middle of a semester, meaning the student can lose credits and some of their eligibility to use GI Bill benefits.
"The Student Veteran Empowerment Act would enhance coordination between Department of Education (ED), VA, and the State Approving Agencies (SAAs) to require coordination efforts so that if one of these agencies takes an enforcement action against a school, or if they are placed on ED's heightened cash monitoring list, SAAs are required to complete a risk-based performance review of this school. It also prevents overpayments by requiring the verification of continued enrollment in classes by beneficiaries," the congressman's office noted.
Bilirakis' bill was rolled into U.S. Rep. Mike Levin's, D-Calif., "Protect the GI Bill Act"  last month. The House passed Levin's bill on Tuesday night on a voice vote.
This bill is about doing the right thing for our nation's heroes. They sacrifice a great deal in order to earn the GI Bill, and I want to ensure that those benefits aren't squandered by those seeking to exploit students for financial gain," said Bilirakis on Wednesday.  "I urge my colleagues in the Senate to join me in expediting passage of this commonsense legislation."
Reach Kevin Derby at kevin.derby@floridadaily.com.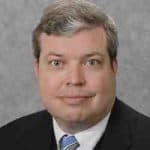 Latest posts by Kevin Derby
(see all)