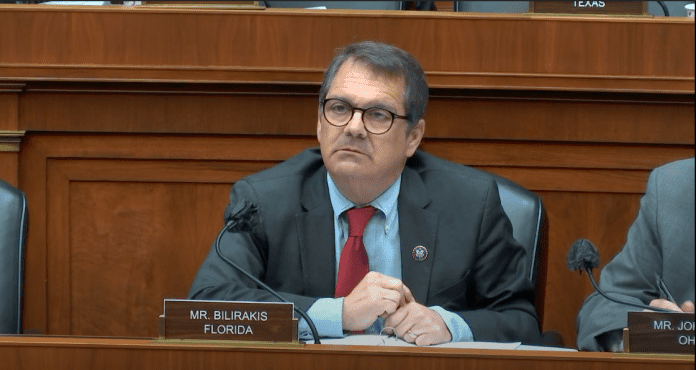 At the end of last week, U.S. Rep. Gus Bilirakis, R-Fla., who sits on the U.S. House Health Subcommittee, went to bat for a bill to "make it easier for Medicare patients in underserved communities to receive care."
Last year, U.S. Rep. G.K. Butterfield, D-NC, brought out the "Pharmacy and Medically Underserved Areas Enhancement Act" which has more than 70 co-sponsors. Bilirakis was one of the original co-sponsors of the bill. Other backers include U.S. Reps. Val Demings, D-Fla., and Darren Soto, D-Fla.
"The Pharmacy and Medically Underserved Areas Enhancement Act would allow Medicare beneficiaries to receive basic care such as immunizations, diabetes management, blood pressure screenings and routine checks from pharmacists. There is currently no avenue for Medicare to directly reimburse pharmacists for providing this care. As a result, Medicare patients in underserved areas, often rural communities, are forced to travel to the doctor for these basic services. This creates substantial burdens in many cases, especially during the COVID-19 pandemic where access to healthcare providers are severely limited. The Pharmacy and Medically Underserved Areas Enhancement Act would allow Medicare to reimburse pharmacists who provide care in these underserved communities," Butterfield's office noted.
"In rural and underserved areas like those that I represent, access to a primary care doctor can be challenging and pharmacists often step in and serve as accessible access points for care," said Butterfield when he introduced the proposal. "Pharmacists can provide wellness testing, help manage chronic disease, and administer immunizations. The COVID-19 pandemic has highlighted how accessible pharmacists are and how they can be leveraged to improve the health of communities. Pharmacists in eastern North Carolina are helping people to live longer, healthier, and more fulfilling lives. But providing those services doesn't come without a cost. I am proud to join my colleagues on this bipartisan measure that will ensure our pharmacists are appropriately reimbursed and can continue to provide care to those in need."
At the end of last week, Bilirakis spoke at the University of Florida to pharmacists and pharmacy students and focused on the bill.
"I've been proud to co-sponsor this legislation each year since 2015, because I have long-recognized that pharmacists play a critical role in patient care, ensuring better equity, efficiency, and safety in our communities," said Bilirakis. "With a medical physician shortage across the country, pharmacists have stepped up to reduce barriers in access and timely care, providing many of the same services that physicians do.
"Approximately, 77 percent of community pharmacies serve populations of 50,000 or fewer, providing critical services to our nation's medically underserved communities. Never was this more clear than during the height of the COVID-19 pandemic, when pharmacies played a crucial role in administering tests and vaccines. Despite the role they play, traditional Medicare does not recognize or reimburse pharmacists in the same manner that it does for the exact same services provided by physicians and even some non-physicians (such as P.A.'s and N.P.'s) – this policy limits Medicare patients from having access to certain healthcare services in a timely manner. The Pharmacy and Medically Underserved Areas Enhancement Act is bipartisan legislation that would remedy this problem, allow pharmacists to be reimbursed for certain healthcare services under Medicare Part B in medically underserved areas. The bill does not expand the scope of practice for pharmacists, it simply allows reimbursement for the same level of care that they are already licensed to provide under state law, and consistent with Medicare reimbursement for other non-physician practitioners, pharmacist services would be reimbursed at 85% of the physician fee schedule," Bilirakis' office noted.
"Advancing this legislation would be a huge step forward in providing better access to services such as point-of-care testing for infectious diseases, smoking cessation services, diabetes monitoring, and complex medication management for chronic diseases," Bilirakis said. "In many rural and other underserved areas, pharmacists may be the only available practitioner in the vicinity that is able to provide these types of services, and states have started to recognize that in their Medicaid programs as well. It's time for Medicare to catch up with the realities occurring throughout the country and help our seniors have timely and efficient access to pharmacist services."
The bill was sent to the U.S. House Energy and Commerce Committee, on which Bilirakis sits, and the U.S. House Ways and Means Committee. The bill has not garnered much momentum in either committee.
U.S. Sen. Chuck Grassley, R-Iowa, is championing the bill in the U.S. Senate and has rounded up more than a dozen co-sponsors. The bill has been before the U.S. Senate Finance Committee for almost a year and a half.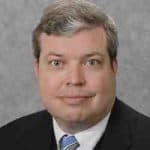 Latest posts by Kevin Derby
(see all)