This week, U.S. Rep. Gus Bilirakis, R-Fla., joined on a letter led by U.S. Rep. John Curtis, R-Utah, in sending a letter to Vice President Mike Pence raising a series of questions about the federal government's plans to distribute a forthcoming COVID-19 vaccination.
Specifically, the four members of Congress who sent the letter–U.S. Reps. David McKinley, R-WV, and Susan Wild, D-Penn., also signed the letter–urged the administration to proactively study the most efficient way to distribute a vaccination once developed, which would save lives and help life return to normal.
COVID-19 cases worldwide eclipsed twenty-three million over the weekend with deaths nearing a million. Although US cases continue to decline, the case count surpassed six million in recent days and has accounted for over 150,000 thousand individuals tragically losing their lives..
As state and local economies continue reopening across the country, vaccine developers are working to show safety and effectiveness to obtain Food & Drug Administration (FDA) approval. The FDA has made clear that any company developing a vaccine must obtain approval through the agency's rigorous approval process before deployment. This includes three phases of clinical trials to test for efficacy and to ensure no participants experience significant adverse health outcomes during the trials.
Currently, there are two US pharmaceutical companies with vaccines in Phase III clinical trials and several other prominent drug-makers plan to start their Phase III trials in the Fall. The total number of vaccines in development across the globe total to more than 150.
The letter is below:
Dear Vice President Pence,
We write to you today regarding the administration's plans for a swift and safe distribution of a COVID-19 vaccination.
As a result of actions taken by the federal government, America's bioscience community has dramatically expedited the development of a vaccine for COVID-19. We now have two promising prospects entering Phase III clinical trials that could lead to an approved product by the end of 2020. In fact, the federal government and pharmaceutical industry leaders have matched this unprecedented ingenuity by agreeing to terms on the sale and purchase of eventual vaccinations in order to promptly distribute hundreds of millions of doses to the American public.
A widely accessible vaccine will protect American lives and help ensure life may return to normal. Ultimately, mass vaccine distribution will require a thoughtful approach designed to swiftly and safely deliver vaccines to our most vulnerable populations. Therefore, we are hoping you can share more about the administration's plans to distribute a forthcoming COVID-19 vaccination and request a response to the following questions:
1. Which groups will be prioritized to receive a vaccine and why?
2. To what extent is existing immunization infrastructure being utilized for distribution plans? What resources are needed to ensure that the immunization information systems for tracking the administration of vaccinations and safety monitoring systems are ready for a national COVID-19 vaccination effort?
3. Will the distribution plan rely on provider offices and pharmacies, drive-through clinics, clinics at places like community centers and churches to administer the vaccine?
4. Is the supply chain capable of meeting US and global demand in order to distribute a vaccination to prioritized groups?  Are there existing supply chain issues that pose significant threats to securely distributing a vaccine?
5. How will you ensure underserved and rural communities have access to vaccines?
Thank you for your attention to this important matter. We look forward to hearing from you soon.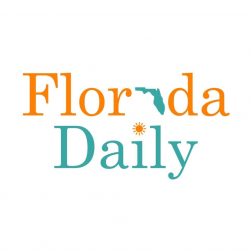 Latest posts by Florida Daily
(see all)