This week, U.S. Rep. Gus Bilirakis, R-Fla., helped move a bill cracking down on pirate radio through the U.S. House.
On Monday, the House passed without opposition U.S. Rep. Paul Tonko's "Preventing Illegal Radio Abuse Through Enforcement (PIRATE) Act." Bilirakis was the main cosponsor.
"Pirate signals can pose a threat to human health and disrupt Emergency Alert Systems and other services used by first responders that are essential to public safety," Tonko and Bilirakis insisted.
"Safe public airwaves are easy to take for granted in our everyday lives, but the negative consequences of a breakdown in this system can be serious," Tonko said. "The same broadcasting standards that empower first responders and air traffic controllers to communicate in life-or-death situations are also helping parents protect their children and themselves from hateful bigotry and vulgar obscenities. I am grateful to my colleagues in the House for their consistent bipartisan support of this legislation and I urge the Senate to take up this worthy measure without delay."
The bill increases fines for a pirate radio broadcasting violation to as much as $2 million, which could be as high as $100,000 a day.
Bilirakis weighed in on Tuesday morning after the House passed the bill on a voice vote without opposition.
"We need to make sure that these illegal operators do not interfere with public safety communications," Bilirakis said. "These illegal actors not only hurt our economy, but they can prevent people from receiving important emergency information during a crisis. This bill will give teeth to enforcement of illegal radio operators by hitting them in their pocketbook and better stop these illegal actors for good.
"As part of my work on the Energy and Commerce Committee, I look forward to passing a similar bill to increase penalties in order to combat illegal robocalls, which have skyrocketed in recent years.  These calls are not only a nuisance and a tool used to defraud vulnerable populations, they have become a legitimate threat to our public information system," Bilirakis added.
Now comes the challenging part. The bill passed the House last year but did not cross the finish line in the U.S. Senate. So far, there is no sponsor in the Senate.
Kevin Derby can be reached at Kevin.Derby@floridadaily.com.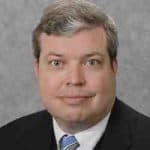 Latest posts by Kevin Derby
(see all)