Last week, U.S. Rep. Gus Bilirakis, R-Fla., scored a win as bill he backed to reauthorize the cell transplantation program named after a longtime Florida congressman was signed into law by President Joe Biden.
Back in October 2019, Bilirakis announced his support for U.S. Rep. Doris Matsui's, D-Calif., "Timely Re-Authorization of Necessary Stem-cell Programs Lends Access to Needed Therapies (TRANSPLANT) Act" which would reauthorize the C.W. Bill Young Cell Transplantation Program and the National Cord Blood Inventory. Longtime U.S. Rep. Bill Young, R-Fla., served in Congress for more than four decades until his death in 2013 and led the U.S. House Appropriations Committee.
"Through renewed federal funding for the vital national bone marrow and cord blood registry and coordinating centers, which facilitate bone marrow and cord blood donations, the TRANSPLANT Act ensures the continued provision of lifesaving transplants to treat diseases like blood cancer, sickle cell anemia, and inherited metabolic or immune system disorders," Bilirakis' office noted.
The bill cleared the House back in April on a 415-2 vote as U.S. Reps. Lauren Boebert, R-Col., and Marjorie Taylor Greene, R-Ga., voted against it. Two members of the Florida delegation–Republican U.S. Reps. Byron Donalds and Scott Franklin–did not vote on the bill.
U.S. Sen. Jack Reed, D-RI, introduced the companion measure back in February and it cleared the U.S. Senate on a voice vote two weeks ago.
"This bill is about providing hope to those who are struggling with life-threatening illnesses. This federal program provides critical support in the advancement of research for better treatments and the infrastructure necessary to organize registries which help ensure transplant patients have access to life-saving procedures.  Its reauthorization is vital, and I am glad it was signed into law today," Bilirakis said after Biden signed the bill on Wednesday.
Reach Kevin Derby at kevin.derby@floridadaily.com.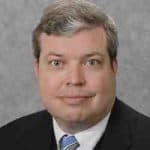 Latest posts by Kevin Derby
(see all)