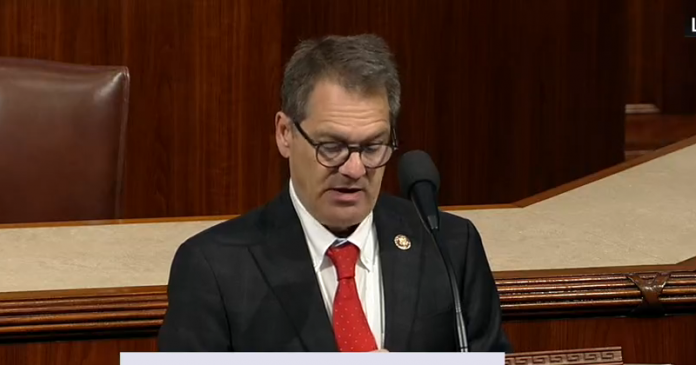 U.S. Rep. Gus Bilirakis, R-Fla., is continuing to push the Health Resources and Services Administration (HRSA) on crafting a plan to reach out to more Americans on oral health.
On Tuesday, Bilirakis once again partnered up with U.S. Rep. Tony Cárdenas, D-Calif., and U.S. Sens. Ben Cardin, D-Mary., Susan Collins, R-Maine, and Ben Ray Luján, D-NM, on the "Oral Health Literacy and Awareness Act." The bill "directs the Health Resources and Services Administration (HRSA) to develop an oral health literacy strategy to reach underserved communities" and "aims to curb the rise in oral disease and related illnesses by providing prevention education through a five-year oral health literacy campaign."
"Oral health is a vital component of overall wellness that is too often overlooked. As with many aspects of healthcare, prevention is key to long-term health. Lack of good oral hygiene has been proven to exacerbate chronic health conditions and contributes to costly, yet preventable, emergency care," said Bilirakis. "I am proud to be a part of this initiative to raise awareness about the proactive steps that can be taken to improve oral healthcare as I believe it will improve patient outcomes."
"Millions of Americans don't seek oral health care because they aren't aware of the long-term consequences for their physical health and financial well-being," said Cárdenas. "Oral health illnesses can often lead to more serious physical health issues down the road. These diseases can keep working families away from their jobs and disrupt kids in the classroom. Our bill focuses on educating underserved communities about the importance of oral and dental health and improving overall patient outcomes."
"Across the country, far too many Americans suffer from oral-related illnesses. That's why it's critical to promote oral health literacy which can improve oral health and prevent complications and costly medical bills down the road," said Luján. "I am proud to re-introduce the Oral Health Literacy and Awareness Act to implement and increase oral health awareness in underserved communities. This bipartisan legislation will establish educational programs to instill good dental practices among children and adults to help minimize oral health conditions, lower costs, and bridge health disparities."
"Good oral health is essential to overall health, but it is still out of reach for too many Marylanders and others across the country," said Cardin. "As we continue our work to expand access to care, we also need to spread the word so that every person in this country knows how they can access essential dental care and how important it is to see a dental professional regularly."
"The Oral Health Literacy and Awareness Act of 2023 would address the need to improve and increase dental services in rural and underserved communities," said Collins. "Proper oral hygiene is not only key to promoting dental health, but it can also contribute to overall health. By improving dental care education, this bipartisan bill would help to build a lifetime of healthy habits and avoid more costly interventions down the road."
Bilirakis' office offered some findings on why the bill is needed.
"The CDC estimates that one in 10 adults in the United States find written material on health inaccessible and complicated – and oral health is no exception. Oral health also affects more than just physical health – it can impact work and school, decreasing overall quality of life for many Americans, especially those in underserved communities," the congressman's office noted. "Illnesses related to oral health have resulted in 6.1 million days of bed disability, 12.7 million days of restricted activity and 20.5 million lost workdays each year, significantly impacting children, the elderly and other vulnerable populations. Tooth decay is the most common chronic illness among school-age youth, affecting roughly one in 4 children. In 2012, almost one in five Americans 65 and older had untreated cavities, and over 40 percent had gum disease. However, most oral health ailments can be avoided by increasing oral health literacy among all populations, with an emphasis on children to ensure they develop and maintain healthy habits into adulthood."
The Academy of General Dentistry, the American College of Prosthodontists, the American Association for Dental, Oral, and Craniofacial Research, the American Student Dental Association, the American Association of Oral and Maxillofacial Surgeons, the American Association of Endodontists, the American Association of Orthodontists, the American Dental Association, the American Society of Dental Anesthesiologists, the American Academy of Periodontology and the American Academy of Pediatric Dentistry are all behind the bill.
Cárdenas' bill was sent to the U.S. House Energy and Commerce Committee. So far Bilirakis is the only co-sponsor. Lukan's bill was sent to the U.S. Senate Health, Education, Labor, and Pensions Committee.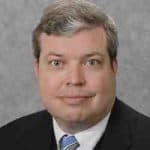 Latest posts by Kevin Derby
(see all)