While the GOP may no longer control the U.S. House, a congressman from Florida is returning as part of the Republican leadership.
U.S. Rep. Gus Bilirakis, R-Fla., announced he is part of the of the Republican Whip team which he served on from 2007-2014 but he lost his position due to breaking with the GOP over flood insurance.
"This leadership position will enable Bilirakis to have a voice in decision-making as he works to coordinate votes and a unified, conservative message of the Republican House members," Bilirakis' office noted.
"The American people are counting on their leaders to work together and get things done for the good of our country.  I look forward to serving in this leadership capacity once again, and working towards unifying my colleagues to pass meaningful legislation that keeps our country safe, strong, and prosperous," Bilirakis said as he announced his new appointment.
Bilirakis had been the vice chairman of the U.S. House Veterans Affairs Committee when the GOP controlled the chamber and he is staying on it for the next two years. He is also staying on the U.S. House Energy and Commerce Committee with appointments on the U.S. House Communications and Technology Subcommittee and the U.S. House Health Subcommittee.
"These committee assignments will allow me to continue working on many pressing issues facing my constituents and community," Bilirakis said. "I look forward to building upon the success I have already achieved in the fight to ensure veterans receive the care and benefits they have earned, provide affordable access to quality health care, lower the price of prescription drugs, fight addiction, fix our broken mental health system, work to end human trafficking, address the growing problem of robo-calls, provide the technology infrastructure needed to ensure the U.S. remains competitive on the global stage and much more."
Kevin Derby can be reached at Kevin.Derby@floridadaily.com.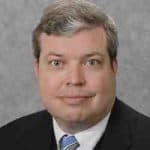 Latest posts by Kevin Derby
(see all)