U.S. Rep. Gus Bilirakis, R-Fla., is leading the fight on Capitol Hill opposing selling F-16s to Turkey.
Bilirakis and U.S. Reps. Carolyn Maloney, D-NY, and Chris Pappas, D-NH, led almost 40 other members of the U.S. House in sending a letter to U.S. Sec. of State Antony Blinken on the matter. U.S. Reps. Charlie Crist, D-Fla., Ted Deutch, D-Fla., and Mario Diaz-Balart, R-Fla., signed the letter. Bilirakis and Maloney lead the Hellenic Caucus on Capitol Hill.
Bilirakis pointed to "recent reports of a request from Turkey to purchase 40 F-16 fighter jets and dozens of modernization kits for its existing warplanes from the United States" as to why he sent the letter which has the support of the Hellenic American Leadership Council, the Armenian National Committee of America, the American Friends of Kurdistan, the Hindu American Foundation, the Middle East Forum, the American Jewish Committee, PSEKA, the American Hellenic Institute, the Coordinated Effort of Hellenes, and the Armenian Council of America.
"Turkey's illegal and unfettered actions are indicative of President Erdogan's transformation of Turkey to a rogue state led by a leader with a nationalistic philosophy, Neo-Ottoman ambitions, and a complete disregard for following international law," said Bilirakis. "Erdogan continues to violate American law (the Countering American Adversaries through Sanctions Act, or CAATSA), which alone makes Turkey ineligible for new F16s. But beyond his violation of CAATSA, he also acts contrary to American interests, with his dangerous behavior contributing to the instability of the region. For all these reasons, we absolutely should not sell Turkey F-16s."
"As co-chair of the Congressional Caucus on Hellenic Issues, I am proud to join Rep. Pappas in opposing any transfer of such advanced and sensitive military equipment to Turkey," said Maloney. "Turkey's purchase and use of Russian S-400 missile systems in defiance of NATO standards and U.S. law, decades-long violations of the Republic of Cyprus' sovereignty, and increasingly destabilizing behavior in the Eastern Mediterranean and West Asia clearly demonstrate that sales of advanced U.S. military equipment like the F-16 and associated modernization kits must stop."
The letter sent to Blinken is below:
We are writing with regards to the reported Letter of Request (LOR) to the United States by the Republic of Turkey in association with its attempt to buy 40 F-16 fighter jets and dozens of modernization kits for its existing warplanes.
As you know, in 2017 Congress adopted and the President signed into law the Countering American Adversaries Through Sanctions Act (CAATSA). While CAATSA was progressing, and despite the intent of Congress being abundantly clear, Turkey announced that it would purchase the S-400 surface-to-air missile defense system from Russia. Despite nearly three years of attempts to find a solution that would prevent Turkey from being in violation of CAATSA, Ankara persisted with its acquisition and activation of the Russian S-400s and CAATSA sanctions were imposed on Turkey.
In October it was reported that Turkey requested to purchase "40 Lockheed Martin-made F-16 fighter jets and nearly 80 modernization kits for its existing warplanes." On October 17, Turkish President Erdogan told reporters that the United States "has proposed the sale of a batch of F-16 fighter jets" but the reported sale has yet to be confirmed.
We have noted that your Department has declined to answer questions about the LOR, citing policy of not commenting before Congress has been notified of the LOR. We believe that the widespread reporting on Turkey's request, as well as President Erdogan's own statements, provide us sufficient basis to declare our opposition to this potential sale.
There are many reasons for our opposition:
Less than one year since the imposition of these CAATSA sanctions, the Erdogan government has made it clear that it has no intention of coming into compliance with U.S. law or dealing with the underlying conditions that led to Turkey's ejection from the F-35 program and Congressional holds on purchases of American weapons by Turkey. Indeed, in September, President Erdogan declared his intention of purchasing additional S-400s.
During his confirmation hearing, President Biden's nominee for Ambassador to Turkey, former Senator Jeff Flake, declared that Turkey should face additional CAATSA sanctions should it acquire additional Russian weapon systems and we agree. Since this appears to be the position of both the Administration and Congress, even considering Turkey's LOR under the present circumstances sends the wrong signal to Turkey and gives it reason to doubt our resolve while continuing to develop its military relationship with Russia.
One of the reasons Congress insisted on Turkey's ejection from the F-35 program was because of the significant risks associated with collocating S-400s and F-35s. Experts have noted that providing Turkey the Block 70 modernization kits poses similar collocation risks if Ankara continues to possess Russian S-400s. Since upgraded F-16s still play such a significant role for us and our reliable allies, that is a risk that we do not find acceptable.
Finally, given the CAATSA sanctions already imposed, we anticipate that such a sale could only be finalized via invoking technicalities – for example, by trying to sell the jets to an entity other than Turkey's SSB, which has been sanctioned. Such an approach would have to be viewed as an inappropriate circumvention of the intent of Congress and would force us to consider additional legislation to restrict a potential purchase.
We share your goal of a Turkey that is rooted to the West, but we will not achieve that goal if the Erdogan government escapes accountability for violating U.S. law and the standards of the NATO alliance.
We request a formal notification of any Turkish LOR, the specifics of such an LOR, the Administration's position on such an LOR, and responses to our specific objections. Thank you for your attention to this urgent matter, and we look forward to your response.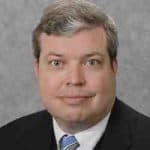 Latest posts by Kevin Derby
(see all)