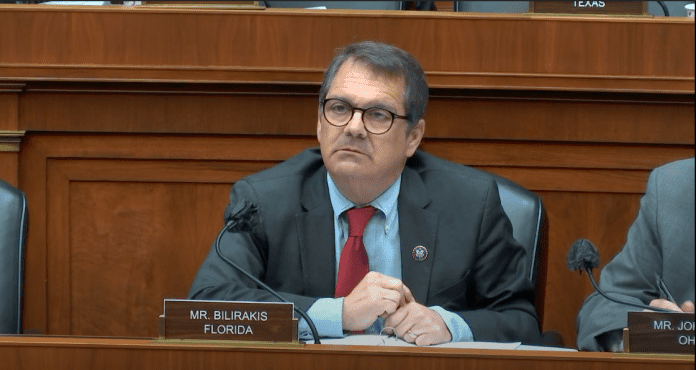 Last week, U.S. Rep. Gus Bilirakis, R-Fla., led a letter signed more than 150 U.S. House Republicans to President Joe Biden "in opposition to a forthcoming waiver request from the state of California that will ban the sale of new internal combustion engine (ICE) vehicles, or gas- and diesel-powered vehicles."
U.S. Reps. John Joyce, R-Penn., and Bob Latta, R-Ohio, also led the letter. Bilirakis' office offered some of the reasons why the congressman opposed the ban.
"This ban raises serious questions regarding the reliability of an already-stressed electric grid, the need to generate additional power, the accessibility of critical minerals needed for increased electrification, and the role of the government in consumer choice," the congressman's office noted.
"California's proposal is another example of liberal elitists being detached from the real constraints on the energy grid and the average American consumer," said Bilirakis. "This summer we already saw California's energy grid struggle to meet growing energy demands, and these proposed regulations would only exacerbate that strain. With the higher-than-average cost of an EV vehicle, the average Californian might find themselves not only unable to afford a new EV vehicle, but even if they are, potentially unable to keep it reliably charged due to brown or black outs. All Americans should have the freedom to choose which vehicle makes the most sense for their particular circumstances and budgets, and the EPA should not enable the Californian elite to set a precedent that could have negative impacts on all Americans."
"Earlier this year, America's energy regulators warned states about elevated risks to the reliability of our electric grid and the increased threat of brown and black outs," said Latta. "Instead of heeding those warnings, California politicians are pursuing stifling new regulations to ban gas- and diesel-powered cars by 2035. This effort will extend far beyond California's borders and will make it more difficult for Americans to get to work, drop their kids off at school, and travel to visit loved ones. We cannot forget, California recently alerted residents to substantially reduce their energy consumption, and now, they are contradicting themselves by forcing folks to become more reliant on the electric grid through the mandatory transition from traditional vehicles to electric-only vehicles. These actions are misguided and will further exacerbate the strain on our grid. California's proposal is wrong; we must stand up now to preserve the reliability of our nation's electric grid and the rights of Americans to choose the vehicles they want to drive."
"California's discriminatory waiver request would set a costly and dangerous precedent", said Joyce. "Americans should not be coerced into making purchases they cannot afford, and they should be free to drive the roads built with their tax dollars in the vehicles they otherwise would choose to drive. This heavy-handed proposal picks winners and losers, and I am proud to stand with my colleagues in urging the EPA to deny this outrageous request."
Florida Republican U.S. Reps. Kat Cammack, Neal Dunn, Scott Franklin, Carlos Gimenez, Brian Mast, Bill Posey John Rutherford and Michael Waltz signed the letter.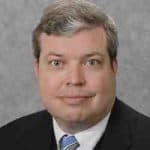 Latest posts by Kevin Derby
(see all)