 With more than 140,000 members of the Armed Forces and veterans exposed to burn pits, a Florida congressman is working to ensure the federal government is read to help out.
As part of the Department of Defense (DOD) allocations, last week U.S. Rep. Gus Bilirakis, R-Fla., the vice chairman of the U.S. House Veterans Affairs Committee, announced that he and U.S. Rep. Peter Welch, D-Vt., were able to bring in an amendment including $1 million "to improve interagency coordination between the DOD and the VA as both agencies study the effects of toxic exposure to burn pits.
"We have to expedite the process of ensuring that our men and women who are experiencing hardship due to exposure to these toxins during their service get the medical treatment and benefits they need," Bilirakis said last week. "Coordination between these two agencies is necessary and these funds are key to making that happen. Too often we see bureaucracy get in the way of doing the right thing for our heroes. I've met with many of these veterans. They are suffering and their stories are heartbreaking. They don't have time to wait any longer. I will not stop fighting for them."
Bilirakis has been working with veterans groups, his office noted, to "finalize language for legislation he will introduce shortly to ensure that those who were exposed to burn pit toxins during their military service and are diagnosed with diseases known to be associated with such exposure are granted presumptive status."
Welch has also been active on the issue. "Does a soldier's exposure to burn pits in Iraq cause cancer and other health problems?" the Vermont Democrat asked in May. "Some Vermont Army National Guard soldiers and their families have a right to know. If answer is yes, affected soldiers should be entitled to VA presumptive service connected disability comp."
Bilirakis is not the only Florida Republican working on the issue.
Back in May, freshman U.S. Rep. Brian Mast, R-Fla., who has just been named to the House Veterans Affairs Committee, and U.S. Rep. Tulsi Gabbard, D-Hi., paired up to bring out legislation to examine more than 140,000 members of the Armed Forces and veterans who were exposed to open burn pits and airborne toxic chemicals over more than three decades.
Mast brought out the "Burn Pits Accountability Act," a bill which would have the Defense Department create a registry of servicemembers who might have been affected by open burn pits or airborne toxins. The Defense Department would enroll these Armed Force personnel and veterans in the Airborne Hazards and Open Burn Pit Registry. Under Mast's and Gabbard's proposal, the Defense Department and the VA would also share information about burn pit and airborne toxin exposure.
Back in May, Mast offered his take on why the bill was needed and offered his own personal insights from his service in Afghanistan.
"When I was serving in Afghanistan, trash and human waste were often burned in open air pits," Mast said. "I think it's quickly becoming clear that these burn pits are emerging as the Agent Orange of my generation. Servicemembers that were exposed in Iraq and Afghanistan are seeing terrible health effects at a very young age. These men and women risked their lives for our country, and this bipartisan legislation will go a long way toward getting them the care they have earned."
"Whether serving in Iraq or Afghanistan, our post-9/11 veterans were exposed to open-air burn pits, often for many hours a day," Gabbard said in May. "Some veterans who I deployed with are now falling sick with cancer and other illnesses. But, there is no research and data about exposure to burn pits and other toxic chemicals, and how they have impacted the health and well-being of our servicemembers and their families. Our bipartisan legislation will evaluate exposure to burn pits and other hazardous airborne chemicals to ensure our servicemembers and veterans receive the treatment and services they earned and deserve."
Kevin Derby can be reached at Kevin.Derby@floridadaily.com.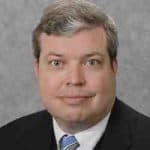 Latest posts by Kevin Derby
(see all)