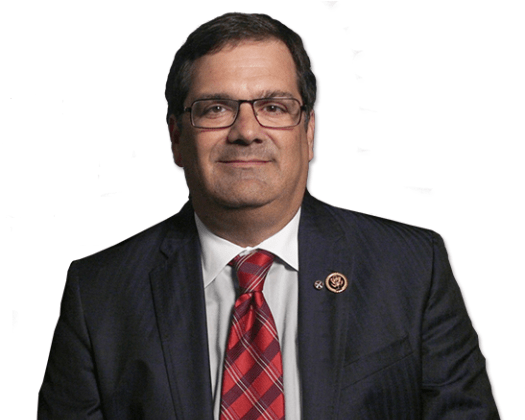 With the U.S. House Appropriations Subcommittees having released their first budget proposals, this week U.S. Rep. Gus Bilirakis, R-Fla., pointed to ten community project funding requests he has championed.
These include:
The Oldsmar State Street Drainage Ditch ($1.6 million)
Rural Northeast Pasco Community Park Site Acquisition ($1.0 million)
The Dade City Wastewater Treatment Plant ($1.75 million)
The Zephyrhills Lift Station and Force Main Project ($1.5 million)
The Pinellas County Tidal Check Valves Project ($240,000)
The Pinellas County Computer Aided Dispatch (CAD) Public Safety System ($1.75 million)
The Mental Health Collaborative Project between Premier  Community Health Center and Community Health Centers of Pinellas County ($2 million)
The AmSkills Workforce Training Innovation Center ($3 million)
The U.S. Institute Against Human Trafficking Prevention Initiative in Tampa Bay ($750,000)
The Pasco-Pinellas Public Defender's Office's INTERCEPT Project ($200,000)
All ten of the community project funding requests submitted by Bilirakis are funded in the House budgets.   Two other Bilirakis-sponsored public safety projects were included in the Transportation Surface Infrastructure Project legislation which passed the House last month.   Those two projects are the extension of Ridge Road in Pasco County ($15 million), and the reconstruction of the Dunedin Causeway Bridge in Pinellas County ($5 million).  In total, the twelve projects will bring a combined $31.1 million to Tampa Bay, if approved by the U.S. Senate.
"I will continue to work across the aisle with my colleagues in the House and Senate to advocate for these projects and to ensure my constituents receive their fair share of allocated federal funds," said Bilirakis on Tuesday.
Latest posts by Florida Daily
(see all)