 Last week, U.S. Rep. Gus Bilirakis, R-Fla., teamed up with U.S. Rep. John Curtis, R-Utah, to send a letter to the leadership of Facebook, YouTube and Snap, which runs Snapchat, calling on them to do more to ensure children are not on that social media site.
"Big Tech is falling short when it comes to protecting Americans, especially children," Bilirakis' office insisted. "The Communications Decency Act was meant to protect our society, specifically our kids. However, Big Tech has been picking and choosing which parts of the law to follow, which is dangerous and inappropriate.  Facebook, for example, is completely ignoring the fact that an estimated half of American children under the age of 13 are using its platform which is a clear violation of the social media giant's terms of use."
Bilirakis and Curtis, who both sit on the U.S. House Energy and Commerce Committee, sent out letters on the matter last week.
"The powerful influence your platforms have warrant decisive action that protects against inappropriate content reaching our most impressionable populations, and in particular, children who do not yet have the capacity to understand this content without parental guidance.  Even more concerning is data that shows almost the same percentage of surveyed children under thirteen reported being exposed to harmful content on your sites. We acknowledge the challenging task of policing your site for underage or fake accounts, but increased attention must be placed on ensuring underage children are not using these sites and exposed to inappropriate content," they wrote.
"Make no mistake about it, Big Tech has been given far too much leeway when it comes to self-regulating when it comes to meeting Americans' expectations of being good stewards of the public trust.  They have proven themselves incapable or unwilling to act appropriately, especially when it comes to protecting children, and it is obvious that Congressional action is necessary," said Bilirakis on Monday.  "We will hold Big Tech accountable for turning a blind eye and will not stop until our children are better protected.  We can and must do better!"
Reach Kevin Derby at kevin.derby@floridadaily.com.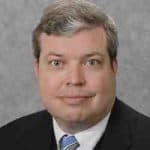 Latest posts by Kevin Derby
(see all)