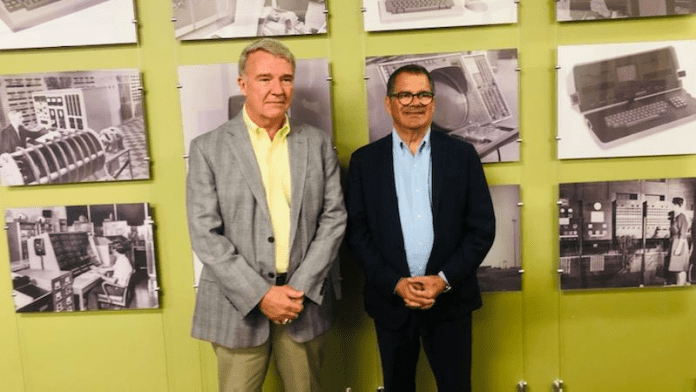 At the end of last week, U.S. Rep. Gus Bilirakis, R-Fla., toured Cyber Florida and the Global and National Security Institute (GNSI) which are based at the University of South Florida (USF) in Tampa.
Bilirakis praised the organizations, which are led by retired Gen. Frank McKenzie, who had been the commander of U.S. Central Command at MacDill AFB.
"During the visit, he was briefed on the critical role these organizations are playing in improving preparedness at the local, state and federal levels. These organizations are also positioning the state of Florida as a clear leader in the industry by helping to fill the national gap in cybersecurity education, academic and practical research, and community outreach and engagement," the congressman's office noted about the tour.
"The newly formed GNSI will utilize a transdisciplinary approach to develop innovative solutions at the intersection of global/national security and defense policy, human dynamics and behavioral sciences, and engineering and technology. The Institute will address the strategic link between policy and technology, while Cyber Florida's mission remains focused on enhancing Florida's cyber-security capabilities and growing its role as a national and global leader in the cyber-security specialty. Congressman Bilirakis was impressed with the robust pipeline of future cybersecurity professionals being trained through Cyber Florida's initiatives, and the novel research that is boosting our nation's competitive edge by yielding new insights into cybercrime, privacy, user behavior and organizational needs. These are all vital for developing correlating local, state, and national policies. Raising awareness of potential vulnerabilities and providing resources to those who are most likely to fall prey to cybercrime is another key goal of these organizations," Bilirakis' office added.
Bilirakis weighed in on the importance of the work done by Cyber Florida and the GNSI on Friday.
"Our country is a beacon of liberty and freedom with interests across the globe, and there is no doubt non-state actors and foreign governments have interests that are hostile to those of the United States. In recent years, those hostilities have increasingly been manifested through cyberwarfare," said Bilirakis.
"Sophisticated cyber actors and nation-states exploit vulnerabilities to steal information, money, and intellectual property. We also know through our intelligence gathering process that these bad actors are working to develop capabilities to disrupt, destroy, or threaten the delivery of essential services. The United States must stand ready, be capable to respond to all potential threats against American interests, and continue to cultivate the human and technological assets needed to fulfill this primary objective. The programs I learned about today are helping meet that present and future need. I am grateful to the University of South Florida and to General McKenzie for their leadership and proactive work in this area," he added.
"It was an honor to show Congressman Bilirakis our facilities at Cyber Florida today and allow him to see firsthand everything the organization has already accomplished in creating a more cyber secure state of Florida," said McKenzie. "His interest in the future of GNSI was also welcome, as Congressman Bilirakis recognizes that GNSI has an opportunity unique to USF and the Tampa Bay region: leveraging the full spectrum of academic, government and industry capabilities to provide innovative solutions to 21st century national security challenges."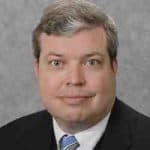 Latest posts by Kevin Derby
(see all)