In a U.S. House Energy and Commerce Committee Mark-Up hearing this week, U.S. Rep. Gus Bilirakis, R-Fla., offered a measure "to better protect the mental health of children and hold Big Tech companies who jeopardize children's well-being for profit accountable for their egregious behavior."
Bilirakis said the following at the hearing.
"Our country is experiencing an unprecedented mental health crisis, particularly among our children and teens.
"We've seen a disturbing spike in rates of depression, self-harm, and suicide attempts and death among teens, with teen depression in particular rising by more than 60 percent. Emergency department admissions for self-harm and suicide among girls between 10 and 14 tripled between 2009 and 2015. This is in no small part due to the isolation caused by social media. During that same time period, teens who used their electronic devices and mobile phones for over five hours per day were 66 percent more likely to have at least one suicide-related outcome compared to teens who spent an hour a day or less.
"These trends led me to run a survey in my district about Big Tech companies. One of my constituents responded that she has seen 'countless teens be bullied online or simply not able to process the devastating comparison game that they are forced to deal with on social media.' Last week the Tampa Bay Times, my local daily newspaper, published an article about Tampa Bay area teens being depressed and anxious, with social media primarily to blame. That article referenced a 2018 study of undergrad students at the University of Pennsylvania showing that limiting showing that limiting social media activity to less than 30 minutes per day led to a significant reduction in depression and loneliness. It also told the story of Tampa area resident Catherine, whose constant comparing herself to others online led to a decline in her mental health and ultimately an emergency room visit from a suicide attempt. These statistics and the results from my study are deeply troubling, and I am increasingly frustrated that social media companies are not doing enough to help."
Earlier this year, Bilirakis and other Republicans on the Energy Commerce Committee penned letters to Big Tech CEOs requesting information on internal research conducted by their companies on the effect of social media products on children's mental health. So far, the companies have not replied.
"As if these numbers were not startling enough, just today the Wall Street Journal published a piece, with leaked studies conducted by Facebook on the negative effect Instagram has on teen girls. Considering what this Committee was told when Mark Zuckerberg testified before us, it seems we… and the American people have been misled by the disturbing impacts social media is truly having on our children. I'm incredibly concerned about these new revelations. Big Tech is keeping us online longer than ever and lying to do so; all with the purpose to polarize and monetize us. They must stop the poisonous practices that are driving depression, isolation, and suicide. This is a public health crisis and the deception from social media is unacceptable. It's about time Congress act to protect our children," Bilirakis added.
The Democrats controlling the committee rejected Bilirakis' amendment.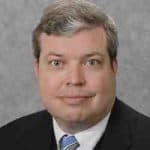 Latest posts by KEVIN DERBY
(see all)