Leading her primary rivals in the poll, Democratic gubernatorial hopeful former U.S. Rep. Gwen Graham, D-Fla., is trying to nail down her base in North Florida.
Graham released a TV ad on Wednesday which is running in her old district including in Tallahassee and Panama City.
"We are excited to build on our huge base of grassroots support in North Florida by bringing our positive message to TV in Tallahassee, Panama City and all the amazing small towns and rural communities between them," Julia Woodward, Graham's campaign manager, announced.
"North Florida voters remember that Gwen returned more than $2.5 million to seniors, veterans and families while serving them in Congress," Woodward said. "We're going to build on that base of goodwill and share Gwen's plans to restore our public schools and expand health care."
The ad features Graham's tenure as a PTA president and her father, former U.S. Sen. and Gov. Bob Graham, D-Fla.
"Everything I do is through the prism of being a mom," Graham says in the ad. "Twenty years with one party running everything with all the wrong priorities. The Florida Legislature have not taken Medicaid expansion. They have hurt education. They have used the lottery to reduce funding. But we're gonna take it back."
With less than four weeks to go, Graham is leading recent surveys from Florida Atlantic University (FAU), Mason Dixon and St. Pete's Polls. In all of those polls, Graham has a lead outside the margin of error. The FAU and the Mason Dixon polls have former Miami Beach Mayor Philip Levine in second place while the survey from St. Pete's Poll, which is the latest of the polls and was taken earlier this week, has billionaire Jeff Greene in second. Tallahassee Mayor Andrew Gillum and businessman Chris King are also running in the primary which will be held on August 28.
Kevin Derby can be reached at Kevin.Derby@floridadaily.com.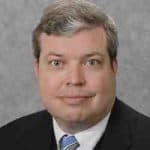 Latest posts by Kevin Derby
(see all)