Trying to catch up with former Miami Beach Mayor Phil Levine in the race for the Democratic gubernatorial nomination, former U.S. Rep. Gwen Graham, D-Fla., is trying to introduce herself to Florida voters with a new TV spot.
Graham released an ad on Wednesday showcasing her biography and her father Bob Graham who served two terms as governor and three terms in the U.S. Senate. The ad is being run in Central Florida markets including Tampa and Orlando.
"Whether raising three kids or in Gwen Graham's service as PTA president…," the narrator of the ad says at the start.
"Everything I do is through the prism of being a mom," chimes in Graham.
"Democrat Gwen Graham," the narrator says. "In Congress, Gwen applied lessons from her father, Bob Graham. Now, Gwen is running for governor."
"Twenty years with one party running everything with all the wrong priorities," Graham says. "The Florida Legislature have not taken Medicaid expansion. They have hurt education. They have used the lottery to reduce funding. But we're gonna take it back.
"For Governor — Democrat Gwen Graham," the narrator says in conclusion.
The Graham team is throwing $1 million behind the new TV spot as they hope to catch Levine who holds a slim lead over the former congresswoman in most polls.
"Over the past year, we have built a strong coalition of Democratic voters across the state," insisted Julia Woodward, Graham's campaign manger. "Now, our campaign is taking the next step by introducing Gwen to millions of new voters. Once learning about Gwen's record of service and her progressive plans to reverse 20 years of one-party, Republican rule, we're confident Democrats will choose Gwen as the best candidate to take back the governor's office in 2018."
Graham is running in an increasingly crowded field as billionaire Jeff Greene jumped in the Democratic primary earlier this month. Other candidates include Levine, Tallahassee Mayor Andrew Gillum and Central Florida businessman Chris King.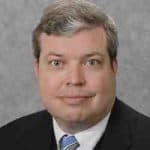 Latest posts by Kevin Derby
(see all)