In the final hours before the Democratic gubernatorial primary, former U.S. Rep. Gwen Graham, D-Fla., looks like the candidate to beat, according to a poll released on Monday morning.
St. Pete Polls took a poll of likely Democratic primary voters for Florida Politics which shows Graham in control of the primary which is Tuesday.
Graham takes 32 percent of those surveyed while Tallahassee Mayor Andrew Gillum has moved into second place with 25 percent. Former Miami Beach Mayor Philip Levine stands in third with 22 percent while billionaire Jeff Greene continues to fade, pulling only 11 percent. Central Florida businessman Chris King lags far behind with 2 percent while 4 percent back other candidates and 5 percent remain undecided.
More than half of those surveyed–53 percent–have already voted and Graham heads into Tuesday's primary with a solid head start, taking 33 percent of the votes that are already in. Gillum takes 27 percent of votes already cast while 23 percent of these voters back Levine. Greene takes 12 percent of these voters and 2 percent of them support King.
Among the 47 percent of Democratic primary voters still planning to vote, Graham leads here as well with 31 percent while Gillum follows with 23 percent, Levine with 21 percent, Green with 10 percent and King with 3 percent. Only 8 percent of Democrats still planning to vote in the primary are undecided.
While there have been some polls in the past week showing a close contest on the Republican side and one showing Florida Agriculture Commissioner Adam Putnam with the lead, most polls show U.S. Rep. Ron DeSantis, R-Fla., as the likely winner on the GOP side in Tuesday's primary.
The poll of 2,342 likely Democratic primary voters was taken from August 25-August 26 with a margin of error of +/- 2 percent.
Kevin Derby can be reached at Kevin.Derby@floridadaily.com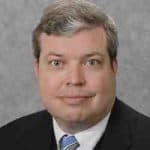 Latest posts by Kevin Derby
(see all)