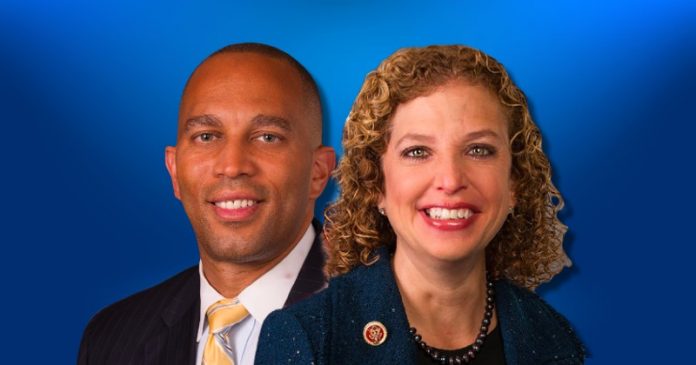 New U.S. House Minority Leader Hakeem Jeffries, D-NY, named U.S. Rep. Debbie Wasserman Schultz, D-Fla., to his leadership team last week.
Jeffries tapped Wasserman Schultz and U.S. Reps. Barbara Lee, D-Calif., and Dan Kildee, D-Mich., to be the co-chairs of the House Democrats' Steering and Policy Committee.
"Under the strong leadership of Representatives Lee, Wasserman Schultz and Kildee, the Steering and Policy Committee will prepare us to hit the ground running in the 118th Congress. The House Democratic Caucus will benefit from their steadfast work ethic, insight and experience as we confront the challenges facing the American people. I know that Barbara, Debbie and Dan share my goal of ensuring that each and every Democratic member of the House is fully engaged and empowered," Jeffries said.
"Rep. Debbie Wasserman Schultz is a strong champion for women, children and families who has used her role as an Appropriations Cardinal to make meaningful policy change benefiting millions of Americans. Congresswoman Wasserman Schultz became the first Jewish woman elected to the House from the State of Florida in 2004 and has powerfully represented one of the most diverse districts in the country over the last nine terms," he added.
"I am honored and humbled to be appointed by incoming Democratic Leader Hakeem Jeffries to serve as co-chair of the Democratic Steering and Policy Committee for the 118th Congress. The Steering and Policy Committee co-chairs are part of the Democratic leadership team, and the Committee is responsible for recommending candidates for election as chair or ranking member of House committees, nominating Democratic members for their House committee assignments and coordinating with the Democratic leader in setting the caucus policy agenda. As part of this leadership team, I will work hard every day to assist Leader Jeffries and my colleagues to ensure we are prepared for this next Congress under a new generation of Democratic leaders. I am committed to working with my fellow co-chairs and colleagues to ensure that every segment of our caucus is valued, included, and has a voice as we do the people's work to protect and expand on the historic policy gains we have made on behalf of the American people," Wasserman Schultz said.
Now 56, Wasserman Schultz has been on the Florida political stage for three decades. After serving as an aide to state Rep. Peter Deutch, when her boss was elected to Congress in 1992, Wasserman Schultz won the seat he vacated in Tallahassee, serving four terms in the Florida House. She was elected to the Florida Senate in 2000 and to Congress in 2004. A top ally of former U.S. Sec. of State Hillary Clinton, Wasserman Schultz led the Democratic National Committee (DNC) from 2011 through 2016, heading the party to President Barack Obama's win in 2012 and Clinton's loss in 2016.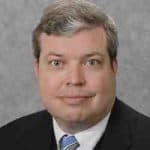 Latest posts by Kevin Derby
(see all)