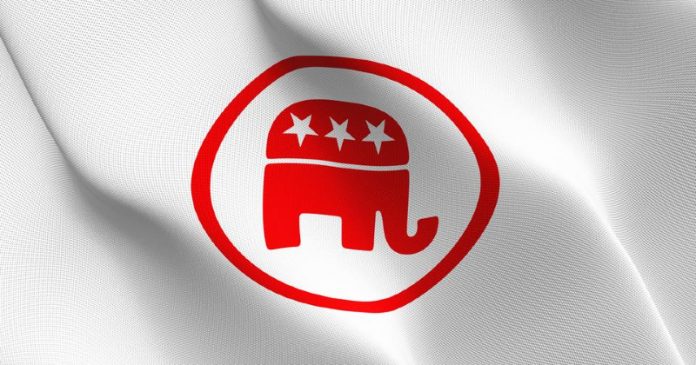 By all accounts, Republicans are well-positioned to take back the House of the Representatives next Congress. That comes as welcomed news for the overwhelming majority of Americans who support "commonsense" policies to reduce emissions that cause climate change and reduce energy costs that are devastating American families today.
Last week, the U.S. House Republican Energy, Climate, and Conservation (ECC) Taskforce led by Rep. Garret Graves of Louisiana – a leading conservative advocate for lowering global emissions while increasing U.S. productivity – introduced the first of its six-part policy framework seeking to rebalance our nation's economic, energy and environmental agenda.
The six-point plan, which rolls out over the course of the summer, is rooted in fundamental conservative principles—lowering costs for American families, investing in America, innovating, unlocking American resources, eliminating government obstacles that delay deployment of clean energy, reducing reliance on adversarial nations like China and Russia, enhancing our national security, and reducing global emissions. This plan recognizes the value of a free-market system that demands efficiency and has made the United States one of the most carbon-efficient producers in the world, whether it is energy, agriculture, or manufacturing.
It is also an approach that differs from long-held conventional wisdom on the political left that constraining the American economy and increasing energy costs for American families are necessary to address climate change. The Republican plan recognizes global realities and responds to those realities with actions to reduce both domestic and global emissions as opposed to costly policies that nearsightedly focus solely on domestic emissions without regard to their global impact.
The average product made in China results in over three times the emissions than a product made in the United States. When America produces, we reduce. When America innovates, we reduce. When we constrain American production and allow other nations to dominate markets, global emissions increase and global security is diminished.
Conservatives recognize America can regain its energy independence by expediting the deployment of innovative clean energy technologies. This means reshaping the federal regulatory and permitting processes to increase predictability, shorten the time to project delivery, and reduce costs while still providing for robust consideration of public and environmental concerns. These commonsense improvements will push much-needed clean energy projects forward at a time when Americans continue to face growing price tags at the gas pump and supermarket.
Republicans have long sounded alarm bells our nation must prioritize energy independence. The ongoing war in Ukraine made it clear: we must abandon the energy resources provided by hostile countries and relieve our allies of their dependence on those same nations—if not for our national security, for our pocketbooks.
America is fortunate to have abundant, clean and low-cost natural gas. Increasing America's natural gas production can support our domestic energy needs and the needs of our allies to help offset their Russian imports while reducing global emissions.
According to the Department of Energy's National Energy Technology Lab, Russian natural gas exported to Europe results in 41 percent more global emissions than U.S. liquefied natural gas (LNG) exported to Europe. The Biden administration recently released projections showing global demand for natural gas increasing over the coming decades in every modeled scenario. Who supplies that demand will have far reaching geopolitical, economic and global emissions implications.
It's time to reclaim our global energy dominance and bring back critical supply chains to the United States. This includes embracing an all-of-the-above approach to domestic energy production that invests in homegrown energy sources for tomorrow's use while developing technologies that will enhance the environmental performance of reliable and affordable abundant domestic resources – including critical minerals.
Our nation is blessed with a wealth of critical minerals necessary for clean energy technologies—including solar, wind and electric vehicles. They are also vital for our national defense systems.
Conservatives are pushing to remove roadblocks to better enable environmentally responsible domestic mining, processing, and refining of critical minerals in the U.S., and through partnership with our allies. Doing so will reverse our trend of dependency on places like China, Russia, and the Democratic Republic of the Congo and significantly reduce emissions if mined in the United States.
Last week, in conjunction with the initial roll-out of Republicans' climate and energy policy strategy, Rep. Graves, alongside Rep. Randy Feenstra (R-IA) and Rep. Jay Obernolte (R-CA), traveled to Hobbs, New Mexico for a roundtable conversation hosted by Rep. Yvette Herrell (R-NM).
New Mexico embodies the GOP's all-of-the-above vision for domestic energy production—ranking second in the nation in crude oil production and among the top ten in natural gas. In fact, Hobbs is in the famous Permian Basin—the largest petroleum-producing basin in the United States. But the state also generates 30 percent of its energy from wind power—ranking sixth in the country—and is on the cutting edge of nuclear energy innovation and research and development (R&D) thanks to its two national laboratories: Los Alamos National Laboratory and Sandia National Laboratory.
Conservatives know that when we harness what's best about America, as exemplified by states like New Mexico, we can move our country forward. Under Republican leadership, the commonsense solutions that Americans want will be prioritized to make our nation cleaner, more resilient and energy independent.
Heather Reams is the president of Citizens for Responsible Energy Solutions (CRES), a 501(c)(4) non-profit organization founded in 2013 to engage Republican policymakers and the public about responsible, conservative solutions to address our nation's energy, economic, and environmental security while increasing America's competitive edge. This piece originally ran at RealClearEnergy.
Latest posts by Guest Columnist
(see all)