 Former U.S. Sec. of State Hillary Clinton, who lost Florida in the 2016 presidential election to Republican Donald Trump, is calling on supporters to be active as three key races in the Sunshine State are being recounted.
Currently, the U.S. Senate, gubernatorial and agricultural commissioner races are close enough to be recounted. Gov. Rick Scott leads the vote count in his challenge to U.S. Sen. Bill Nelson, D-Fla. In the gubernatorial contest, former U.S. Rep. Ron DeSantis, R-Fla., is ahead of Tallahassee Mayor Andrew Gillum. In the closest race in Florida, Democrat Nikki Fried, an attorney and lobbyist, leads Republican state Rep. Matt Caldwell in the agriculture commission race.
"Despite the tweeted complaints of Donald Trump and Rick Scott, the counting of ballots in Florida has continued. The final margin in the races for Senate is too close to call, and the Secretary of State has just ordered a recount," Clinton noted in the email. "It's all hands on deck in Florida to make sure every single vote is counted.
"What we're seeing right now is unprecedented — this is the first a full statewide recount in Florida history," Clinton added. "It's unbelievable that any elected official wouldn't call for a fair and accurate count of the votes."
In the meantime, two former Clinton aides–Mark Penn and Andrew Stein–penned a piece that the Wall Street Journal published on Monday which insists she will run for president again in 2020.
"Get ready for Hillary Clinton 4.0," they wrote. "More than 30 years in the making, this new version of Mrs. Clinton, when she runs for president in 2020, will come full circle—back to the universal-health-care-promoting progressive firebrand of 1994. True to her name, Mrs. Clinton will fight this out until the last dog dies. She won't let a little thing like two stunning defeats stand in the way of her claim to the White House."
Kevin Derby can be reached at Kevin.Derby@floridadaily.com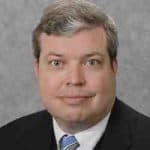 Latest posts by Kevin Derby
(see all)