With less than a week to go until Christmas, Florida retailers expected to have a strong holiday shopping season and all signs indicate they are more than hitting the target.
The Florida Retail Federation (FRF) announced on Tuesday that it "feels confident its prediction of a 4.5 percent increase in holiday shopping sales over 2017's numbers will come to fruition if not exceed it" and "with just one week left before Christmas, Florida's retailers are experiencing the benefits of a healthy state economy with more residents employed." Based on those expectations, retailers in Florida are well above estimates of the national average. Forecasts expected retailers across the nation to have 4.3 percent more holiday sales than last year.
"With so many positive economic indicators driving Florida's economy, particularly our 10-year low unemployment rate, we expected this holiday shopping season to be robust, and so far it's exceeding our expectations and those of our members," said R. Scott Shalley, the president and CEO of the FRF, on Tuesday. "We were worried about what the record high online spending during the Thanksgiving holiday stretch would mean for December, but with stores full of shoppers and millions of online orders being filled each day, it looks like our strong start may be met with an equally strong finish."
"FRF's partners at the National Retail Federation said sales are up 4.3 percent nationally over the same period a year ago, and up 5 percent for the entire year so far. FRF predicted a 4.5 percent increase during the holiday shopping season thanks to numerous positive statewide economic indicators including the lowest unemployment rate in more than a decade, strong consumer confidence, record-breaking tourism, a hot housing market and more shoppers with more money to spend," the FRF noted.
"Consumers are expected to spend a record $1,007.24 on gifts this holiday season, which is up considerably over 2017's total of $967, which was the previous record. Consumer spending accounts for 75 percent of Florida's gross domestic product totaling $155 billion each year. In particular, the holiday shopping season accounts for 20-40 percent of a retailer's annual sales and steady year-over-year sales shows increasing economy stability. Florida's retail industry totals more than 270,000 businesses which employ 2.7 million Floridians, and is responsible for one out of every five jobs," the FRF added.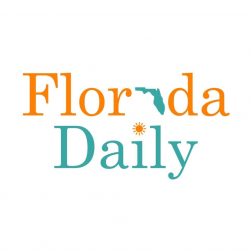 Latest posts by Florida Daily
(see all)