Last week, the U.S. House passed without opposition a proposal championed by a Florida congresswoman to increase penalties on adults who stalk or harass children.
At the start of last year, U.S. Rep. Stephanie Murphy, D-Fla., and U.S. Rep. Brian Fitzpatrick, R-Penn., introduced the "Combat Online Predators Act" which was championed by U.S. Sens. Pat Toomey, R-Penn., and Bob Casey, D-Penn., in the upper chamber.
Last week, the House approved of the Senate version of the bill with no opposition.
"Under current law, it is a federal crime for an individual to harass or intimidate another individual, in person or online, in a way that places them in fear of physical harm or causes them significant emotional distress. The maximum criminal penalty is 5 years in prison, and 10 years in prison if the defendant causes serious physical injury to the victim or uses a dangerous weapon. The Murphy-led bill would increase the maximum penalty by 5 years, to 10 years and 15 years respectively, when the defendant is an adult and the victim is under 18 years of age," the congresswoman's office noted.
Murphy weighed in on the bill after the House approved it last week.
"As the mother of two young children, I know we have no more important responsibility than protecting our kids from adults who seek to harm them," said Murphy. "I'm proud our bipartisan bill will soon become law. It will help deter adults from stalking children and ensure those who do commit this terrible crime receive the punishment they deserve."
"We have no higher responsibility than to protect our children. Cyber-stalking is a serious crime that needs to be met with stricter penalties and more cooperation among law enforcement agencies," said Fitzpatrick. "The Combat Online Predators Act is the first step in making the internet a safer environment for all users, especially the most vulnerable among us. I am incredibly proud to see our legislation pass both chambers and head to the President's desk to become law."
"This bipartisan bill will give judges additional tools to ensure that perpetrators who stalk or cyberstalk children are held accountable with serious penalties. I urge the president to sign Combat Online Predators swiftly into law so that we can continue the fight to keep our children safe from predatory behavior," Casey said last week.
The bill was presented to the White House at the end of last week.
Reach Kevin Derby at kevin.derby@floridadaily.com.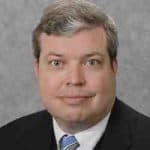 Latest posts by Kevin Derby
(see all)