A congressman from the Sunshine State is under investigation by the U.S. House Ethics Committee over an alleged relationship with a staffer.
The committee announced on Thursday that it was looking at U.S. Rep. Alcee Hastings, D-Fla., for his relationship with a staffer. Per the House code of conduct, members of the House are not permitted to be in relationships or engage in sexual relations with staffers.
U.S. Rep. Ted Deutch, D-Fla., the chairman of the committee, and U.S. Rep. Kenny Marchant, R-Texas, who leads Republicans on the committee, weighed in on the matter through a joint statement.
"The committee is aware of public allegations arising out of Representative Alcee Hastings' personal relationship with an individual employed in his congressional office.  On May 14, 2019, the committee, pursuant to Committee Rule 18(a), began an investigation regarding the allegations.  The committee is specifically considering whether Representative Hastings' relationship with the individual employed in his congressional office is in violation of House Rule XXIII, clause 18(a), and whether Representative Hastings has received any improper gifts, including any forbearance, from that employee.  The committee continues to gather additional information regarding the allegations," Deutch and Marchant said.
"The committee notes that the mere fact that it is investigating these allegations, and publicly disclosing its review, does not itself indicate that any violation has occurred, or reflect any judgment on behalf of the committee.  No other public comment will be made on this matter except in accordance with committee rules," they added.
"I have cooperated with the committee since May 14, 2019. As they continue to conduct their work, I stand ready to fully cooperate with their inquiry," said Hastings.
This is not the first time Hastings has been in trouble over ethics. Convicted and impeachment by Congress for accepting a bribe–becoming only the sixth federal judge in American history to be removed from the bench by Congress–Hastings bounced back to win a House seat in 1992. Since then, Hastings has easily defended his seat in a secure Democratic district. Hastings has handily kept his seat despite the Treasury Department being forced to pay out $220,000 to settle with a former staffer who accused the congressman of sexual harassment and being ranked by Judicial Watch as the number one member of Congress when it came to nepotism.
Still, with longtime U.S. Rep. Ileana Ros-Lehtinen, R-Fla., retiring last year, Hastings, who was already the co-chairman of the Florida delegation, is now the dean of it. Hastings has also reeled in some major positions in the House. At the start of the year, he was named the vice-chairman of the powerful U.S. House Rules Committee which determines what bills hit the House floor. Hastings also took over the U.S. House Legislative and Budget Process Subcommittee. Back in February U.S. House Speaker Nancy Pelosi, D-Calif., tapped Hastings to return as chairman of the Commission on Security and Cooperation in Europe, better known as the Helsinki Commission. Hastings announced another plum assignment earlier this year when U.S. House Majority Whip James Clyburn, D-SC, the third-ranking Democrat in the chamber, tapped the Florida congressman as a senior whip.
Now 83, Hastings announced earlier this year he was diagnosed with pancreatic cancer.
Reach Kevin Derby at kevin.derby@floridadaily.com.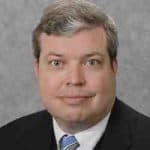 Latest posts by KEVIN DERBY
(see all)