Last week, leaders of the U.S. House tapped members of the Florida delegation to serve on a conference committee as negotiations with the U.S. Senate begin over the FY 2021 National Defense Authorization Act (NDAA).
While the NDAA is expected to top $740 million, much of the attention will be on proposals to rename military bases after Confederate leaders. President Donald Trump has threatened to veto any proposal which renames those bases.
U.S. House Speaker Nancy Pelosi, D-Calif., tapped outgoing U.S. Rep. Debbie Mucarsel-Powell, D-Fla., as a conferee. Mucarsel-Powell was defeated by Miami Dade Mayor Carlos Gimenez earlier this month on Election Day.
"Democrats have always stood for a strong, smart and strategic national defense," said Pelosi.  "In July, House Democrats proudly passed a responsible NDAA that honors our values, strengthens our security and advances America's leadership in the world.  Now, our experienced Democratic Conferees will work tirelessly to ensure that the FY 2021 NDAA maintains key priorities for our servicemembers, including a critical pay raise for our military, funding to clean up so-called PFAS 'forever chemicals' that contaminate drinking water on bases, improvements to sexual assault prevention and response in the armed forces, a billion-dollar Pandemic Preparedness and Resilience National Security Fund, expanded paid parental leave for civilian employees, and investments in combating the climate crisis."
Pelosi showed no sign of backing down when it comes to renaming bases honoring Confederate leaders.
"This summer, the House and Senate on a bipartisan basis passed NDAAs with provisions to begin the process of changing the names of military bases and infrastructure named after individuals who served in the Confederacy.  It is imperative that the conference report include provisions that secure this essential priority.  Our bases should reflect our highest ideals as Americans," Pelosi said.
Over on the other side of the aisle, U.S. House Minority Leader Kevin McCarthy, R-Calif., named U.S. Reps. Gus Bilirakis, R-Fla., and Greg Steube, R-Fla., as conferees.
"Each person selected today to serve on this committee has been a tireless advocate for our nation's military both throughout their Congressional careers and before their time in Congress," said McCarthy. "As either a private citizen, member of the military reserves, or as active duty military, these members have proven themselves to be true patriots. This important committee is charged with getting our national defense policy signed into law to ensure that the Department of Defense has the resources and authorities needed to defend the United States and our national security interests. I am confident that these House Republicans will help bring both chambers of Congress together to produce a bill worthy of that mission. These men and women understand how pivotal this legislation is to keeping America safe, building and maintaining strong relationships with our allies, and promoting peace around the world — I am proud to have such qualified individuals providing their leadership toward this incredible task."
Bilirakis, the top Republicans on the U.S. House Veterans Affairs Economic Development Subcommittee, said he was honored to be chosen.
"I look forward to working with my colleagues on both sides of the aisle and across the Capitol to finalize a strong, robust NDAA. The defense of our nation is a top priority, as is ensuring active duty military preparedness and caring for our Veterans. The NDAA is a vital piece of legislation, and I will make sure we get it done right," said Bilirakis.
"Each year, through the NDAA, we have an opportunity to work on bipartisan measures that will improve the lives of those who proudly serve or have served our nation," added Bilirakis.  "Among other priorities, the amendments I've co-sponsored will help protect heroes who have been exposed to dangerous toxins during their service.  These steps are long overdue, and during the Conference Committee, I will urge my colleagues in the Senate to support these initiatives."
"I've known Gus for years now, and I can say with absolute certainty is that he never stops working to protect our country, support our men and women in uniform, and honor our veterans. Throughout his time in Congress, he has worked directly with issues related to our homeland security, including on the House Energy and Commerce Committee, Subcommittee on Communications and Technology where he currently serves. With his previous NDAA conferee experience, I know that Gus will bring a wealth of institutional knowledge, a keen eye for detail, and an ardent desire to ensure that our military's priorities are supported in this year's defense bill," said McCarthy.
Steube said his experience as a veteran will help guide him as he looks to shape the NDAA.
"As a veteran, I am honored to bring my military experience to the NDAA conference in our work to set sound defense policy and provide our servicemembers with the resources they need. Without a strong national defense, the United States ceases to remain the beacon of freedom and liberty that is revered around the world. I look forward to fulfilling this commitment on behalf of Florida and our Armed Forces," Steube said.
Reach Kevin Derby at kevin.derby@floridadaily.com.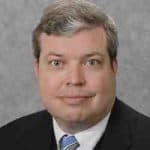 Latest posts by KEVIN DERBY
(see all)