Freshman U.S. Rep. Debbie Mucarsel-Powell, D-Fla., the first member of Congress to have been born in South America, was able to get her proposal for $150 million federal humanitarian assistance for Venezuela through the U.S. House.
Back in January, Mucarsel-Powell unveiled the "Humanitarian Assistance to the Venezuelan People Act" which "would call on the Trump Administration to form a long-term humanitarian aid strategy; provide up to $150 million in humanitarian aid directly to the Venezuelan people; and direct the U.S. ambassador to the United Nations to make increased humanitarian assistance a priority of the international community."
Mucarsel-Powell reeled in the support of some of her fellow Florida Democrats including U.S. Reps. Lois Frankel, Alcee Hastings, Stephanie Murphy, Donna Shalala, Darren Soto and Debbie Wasserman Schultz.
On Monday, the bill cleared the House on a voice vote. Mucarsel-Powell took to the House floor to explain why she had championed the legislation.
"Nicholas Maduro is an illegitimate president," she said on the House floor. "As a result of his brutal dictatorship, the Venezuelan people are suffering in one of the worst humanitarian crises in the Western Hemisphere. Without basic food and medicine, people are starving and dying. As many as 3.4 million Venezuelans have left the country and migrated to neighboring countries, which are having immense difficulty absorbing such high volumes of migrants.
"My bill would help alleviate the pain of the Venezuelan people by providing humanitarian assistance, in accordance with established international humanitarian principles, to those within the country and in the region. It gives Congress the authority to provide as much funding as is necessary to address the crisis in both 2020 and 2021, with no less than $150 million for each year. It also requires the State Department and USAID to show the American people the most effective way to coordinate with nongovernmental and international organizations operating throughout the region. The bill also requires the administration to submit a report to Congress assessing the impact of US humanitarian assistance," she continued.
"Maduro has proven that he is willing to let his own people suffer and die rather than accept international aid. It is not enough to provide USAID with the funds for this aid. The administration must show they are strategically trying everything they can to get the aid to the Venezuelan people inside the country, not just leaving it at the border. That is what this bill will achieve," she added.
"Finally, the bill expresses Congress's strong condemnation of all violent actions by the Maduro regime and Venezuela's security forces to block and divert humanitarian assistance," Mucarsel-Powell said in conclusion. "I urge all my colleagues to support this important legislation, and I yield back."
 So far, there is no companion bill over in the U.S. Senate.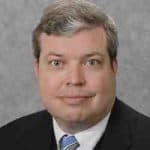 Latest posts by KEVIN DERBY
(see all)