U.S. Rep. Brian Mast, R-Fla., scored a win this week as his "South Florida Clean Coastal Waters Act" cleared the U.S. House without opposition.
According to the congressman's office, his proposal amends last year's Harmful Algal Bloom and Hypoxia Research and Control Act.
"Under the direction of this existing federal law, the National Centers for Coastal Ocean Science have developed numerous reports over the last two decades researching harmful algal blooms in the Gulf of Mexico, the Great Lakes, the Mississippi River and nationally; however, there has never been a Florida-specific report. The bill directs the task force to complete an assessment that examines the causes, consequences and potential approaches to reduce harmful algal blooms in the Greater Everglades region, including how ongoing South Florida ecosystem restoration efforts are impacting the distribution of algal blooms. Based on the assessment, the task force then must submit a plan to Congress for reducing, mitigating and controlling harmful algal blooms in the Greater Everglades region," Mast's office noted.
Four members of the Florida delegation–Democrat U.S. Rep. Darren Soto and Republican U.S. Reps. Bill Posey, Francis Rooney and Michael Waltz–cosponsored the bill which cleared the House on a voice vote.
"At our urging, the EPA released a report in May stating that harmful algal blooms in concentrations above eight parts per billion were harmful for human contact. Last summer, water discharged into our community contained 495 parts per billion of this toxin," Mast said on Thursday.
"A primary driver of this disaster is the federal patchwork of bad ideas and projects that have manipulated our waterways without regard for our public health. That's why it's so ridiculous that a federal program created specifically to address harmful algal blooms has never even done a study focused on Florida. This bill will force that to happen and create a blueprint for the federal government to finally coordinate a real, comprehensive effort to combat harmful algal blooms in our community," he added.
"As Floridians, water is integral to our way of life," Waltz said. "Red tide and algal blooms are threatening our coast, rivers and springs. If we want to keep our waterways beautiful, we need an action plan and it's important the plan includes the Indian River Lagoon. I'm glad the House agrees."
U.S. Sen. Marco Rubio, R-Fla., has championed the proposal in the U.S. Senate.
"I thank Congressmen Mast and Waltz for their leadership on this important effort in the House," Rubio said on Thursday. "By directing the existing federal Interagency Task Force to assess the situation caused by blue-green algae and red tide in southern Florida, the South Florida Clean Coastal Waters Act seeks to focus federal resources on understanding these issues and developing an action plan to bring much-needed relief to impacted communities. I urge my colleagues to act quickly and pass this bill in the Senate to help solve these challenges faced in Florida once and for all."
Reach Kevin Derby at kevin.derby@floridadaily.com.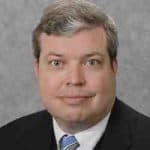 Latest posts by Kevin Derby
(see all)