U.S. Representative Charlie Crist's, D-Fla.,"Veteran Treatment Court Coordination Act" passed the U.S. House this week.
At the start of the year, Crist and U.S. Rep. Elise Stefanik, R-NY, brought out the bill which "would enhance state and local veteran treatment court programs that support the unique needs of veterans who find themselves in the criminal justice system."
The bill passed the House on a voice vote on Tuesday.
Crist's office explained the bill when the congressman introduced it back in January.
"After serving our country, too many veterans are experiencing mental health issues, substance abuse, and homelessness, which can often land them in the criminal justice system. Veteran treatment courts provide the counseling, care, and support veterans need to help address these challenges and more successfully transition to civilian life," Crist's office noted. "The Veteran Treatment Court Coordination Act establishes a program within the Department of Justice, in coordination with the VA, to provide grants, training, and technical assistance to help state, local, and tribal governments develop and maintain veteran treatment courts. Currently, these programs are supported by dedicated individuals in law enforcement, the judicial system, the legal community, VA officials, Veterans Service Organizations, and other community organizations. The bill would provide federal resources for the establishment of new treatment courts."
"We are blessed in Pinellas and Pasco Counties to have a gold standard veterans treatment court program that offers life-saving and life-changing second chances to non-violent veterans caught in the criminal justice system. Many communities, however, are not so fortunate, and veterans are going without access to this critical support," Crist said on Monday. "With this legislation, we will expand and bolster existing veterans courts, while helping communities without one set up their own. And with House passage, we are one step closer to this important legislation becoming law. I look forward to supporting efforts to pass a companion bill in the Senate in the coming months."
"It is incumbent on Congress to make sure our veterans receive the best possible treatment when they return home from serving our country," said Stefanik. "Unfortunately, due to the stressors and psychological impact of their service, some veterans become entangled in the criminal justice system. This bill gives non-violent offenders a chance to rehabilitate themselves through a special program tailored to the unique needs of veterans. I'm grateful to my colleagues for joining us to pass this important, bipartisan bill, and am proud to support our veterans in every way that I possibly can."
Crist has increasingly focused on veteran treatment courts. From his spot on the U.S. House Appropriations Committee, earlier this year, Crist helped secure $25 million for veterans treatment court programs.
Back in May, Crist announced the funds were included in a $375 million bill dealing with opioids which cleared the House over the summer.
"Our servicemembers answer the call of duty and risk their lives to protect our nation. Unfortunately, after military service, too many veterans experience mental health issues, substance abuse, and homelessness," said Crist. "Treatment courts offer veterans facing non-violent charges a second chance, keeping them out of jail and into the counseling, care, and support they need to heal."
While the bill has cleared the House, so far there is no companion bill over in the U.S. Senate.
Kevin Derby can be reached at Kevin.Derby@floridadaily.com.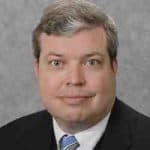 Latest posts by KEVIN DERBY
(see all)