On Friday, the U.S. House passed a $2.2 trillion federal stimulus package to support the economy which has been hit hard by the coronavirus.
With the "Coronavirus Aid, Relief, and Economic Security (CARES) Act" now through both chamber of Congress it heads to President Donald Trump's desk.
The proposal cleared the U.S. Senate on Wednesday with both of Florida's senators supporting it. It will send up $1,200 for every American adult making up to $75,000 a year and $2,400 to married couples who file jointly if they make up to $150,000. It also includes $500 payments for every child. Individuals making more than $75,000 will see a $5 reduction for each $100 they earn up to $112,500 for individuals.
House members had to head to Washington for the vote on Friday as U.S. Rep. Thomas Massie, R-Ky., tried to force a quorum to have a recorded vote.
"I came here to make sure our republic doesn't die by a voice vote in an empty chamber," Massie said on the House floor on Friday.
But with a quorum present, the House passed the measure on a voice vote as Massie offered the only opposition to it.
Massie drew fire from all sides, including from Trump. The president took to Twitter on Friday morning,  accusing Massie of "empowering the radical left Democrats" and calling him a "do nothing Kentucky politician" and a "disaster for America, and for the great state of Kentucky!"
Weighing in on Massie's effort on Friday, U.S. Rep. Debbie Wasserman Schultz, D-Fla., also took aim at the Kentucky congressman.
"Using a parliamentary threat to sabotage low-wage workers, hospitals and small businesses from swiftly receiving the financial relief they so desperately need, is more than just cynical grandstanding, it is dangerous," Wasserman Schultz said before the vote. "To pull this stunt amid a global pandemic will needlessly place hundreds of people–members, staff, support workers and all their families – into a world of unwelcome anxiety and unwise public health interactions, regardless of the precautions.
"This may prove to be no more than a hubristic bluff by an attention-starved member. But if not, I will do all I can today to help every American avoid an even harsher disruption than the one that is already being unleashed on all of us right now. Today's vote is a political game for no American – but one," she added.
Other members of the Florida delegation also weighed in on the vote.
"These are challenging times for all of us – our families, friends, and neighbors in Florida and across the country," said U.S. Rep. Charlie Crist, D-Fla. "The health and safety of the American people is paramount, and to ensure that safety we also must ensure peoples' financial security to weather this crisis. The message we are sending today is that we've got your back and will do what it takes to lift this nation to safety."
"While we sometimes forget it, we are one America—one nation, under God. In times of crisis, the ties that bind us to each other are strong, and we must do all that we can to safeguard our families, neighbors, and communities. Today Congress passed the third—and not the last—of our historic federal relief packages to protect the American people," said U.S. Rep. Val Demings, D-Fla.
"The COVID-19 pandemic testing every system, both public and private, but more importantly it is testing our solidarity," Demings added. "I still believe that America can do incredible things when history demands it of us. This moment demands that we endure any burden to ensure that no one will be left behind, and that every one of us—and our hopes and dreams—can survive this moment."
U.S. Rep. Michael Waltz, R-Fla., backed the package even though he said he did not like the price tag.
"While the $2.2 trillion piece of legislation is a tough pill to swallow, America is facing an unprecedented situation," Waltz said. "This virus is a war against our healthcare and our economy – and Congress must help our courageous healthcare workers battling on the frontlines and those Americans who are suffering from the impact of this disease. In the foxhole, we are united by a common purpose: to complete the mission. Our mission in the House is to serve the American people – and I am glad to see us unite to pass this bill today."
U.S. Rep. Bill Posey, R-Fla., also backed the measure after including a provision to "protect NASA and Defense contract employees to ensure our nation's space and defense programs are not disrupted while we battle the coronavirus."
Posey weighed in on the bill after the vote.
"Contract workers at NASA and within the defense industry face severe financial hardship when they are restricted from reporting to work at the Cape or their respective program locations – for many there's no telework option," said Posey. "As we battle the coronavirus we don't want to risk losing our highly skilled workforce which ultimately could jeopardize our national security and critical space program investments. We must ensure that as we recover from the virus, our economy can get a quick restart and keeping as many workers in place as possible across the private and public sectors is critical."
"In the interest of public safety, federal and state governments have temporarily closed businesses causing many to be out of work through no fault of their own," added Posey. "It is critical that we address the serious health threat that this virus poses to our families and communities, and, while this bill is by no means perfect, it is an important step in offering temporary relief to Americans as many avenues of our economy are paused."
U.S. Rep. Dan Webster, R-Fla., also backed the proposal, weighing in on it on Thursday.
"When an enemy invades our country and essentially shuts down our free market and removes hardworking Americans' ability to work, we have a responsibility to act.  This bill is not perfect – a portion of the funding is unnecessary – but most of it provides critical resources for hard-working Americans, small businesses and our healthcare providers and facilities as we battle this hidden enemy. Our citizens and businesses need this assistance because of decisions made by state and local governments, as well as adherence to guidance from the CDC to slow the spread of COVID-19, protect those most vulnerable in our society, and prevent healthcare facilities from becoming overwhelmed. It is for these reasons that I support this bill," Webster said.
"These are tough times, these are unprecedented times, but it is in these times when we see the beauty of American ingenuity and community spirit.  Americans are uniting together to serve each other. Young people are helping our seniors get groceries; private companies are voluntarily retooling their factories and production lines to produce millions of additional N-95 masks, ventilators and more.  Actions like these, coupled with following the advice of the experts at CDC to minimize the risk of exposure to the virus will help our country get through this and come back better and stronger than ever," Webster added.
Reach Kevin Derby at kevin.derby@floridadaily.com.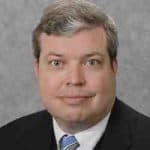 Latest posts by Kevin Derby
(see all)