U.S. Rep. Ted Yoho, R-Fla., scored a win this week as the U.S. House passed his bill adding sanctions on Cambodian Prime Minister Hun Sen and his supporters.
Yoho, the chairman of the U.S. House Asia and the Pacific Subcommittee, got his "Cambodia Democracy Act" through the House on Wednesday which agreed to it on a voice vote. The bill adds "sanctions on government, military, or security officials who have undermined democracy in Cambodia or committed related human rights abuses."
The North Florida Republican weighed in on his win after the House backed his proposal.
"The Cambodian people are being cheated out of their right to have free and fair elections." Yoho said. "Hun Sen, Cambodia's strongman prime minister, has tightened his grip on that country for decades and has no intention of relinquishing power. Hun Sen has decided that if he can no longer dominate the polls even in a rigged election system, he will retain control through force. His actions are a direct assault on democracy and the peaceful people of Cambodia.
"Hun Sen's relentless and systematic consolidation of power means that his numerous abuses, which include, violence, threats, attacks against NGOs, and the shuttering of critical media outlets, will only continue. The Cambodia Democracy Act of 2018 will push back against the Hun Sen regime's undermining of democracy and related human rights abuses by applying financial sanctions to the individuals who carry out this despicable agenda and codifying the Administration's existing visa restrictions for these individuals," Yoho added. "I am happy we were able to pass this important bill out of the House today just before Cambodia's July 29th national elections."
Yoho was able to reel in some of the leading House members when it comes to foreign policy as cosponsors, including U.S. Rep. Ed Royce, R-Calif., who chairs the U.S. House Foreign Affairs Committee, and U.S. Rep. Eliot Engel, D-NY, the top Democrat on it.
So far, there is no companion bill over in the U.S. Senate.
Kevin Derby can be reached at Kevin.Derby@floridadaily.com.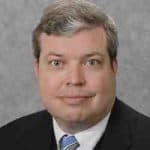 Latest posts by Kevin Derby
(see all)