The U.S. Department of Housing and Urban Development (HUD) is sending $2 million to the city of Melbourne to construct a new hotel.
HUD announced on Tuesday that it approved the funds "to secure financing for the construction" of the 156 room Tapestry Hotel on a lot owned by the city in Melbourne's Community Redevelopment Area (CRA). The hotel will include a three level parking garage, a 4,600 square foot conference and event center, and a 4,900 square foot indoor/outdoor rooftop lounge.
"HUD's Section 108 Loan Guarantee Assistance Program enables local governments to borrow money at reduced interest rates to promote economic development, stimulate job growth and improve public facilities.  Such public investment is often needed to inspire private contributions, to provide seed money, or to simply boost confidence private firms and individuals may need to invest in distressed areas," HUD noted.
HUD Southeast Regional Administrator Denise Cleveland-Leggett weighed in on Tuesday on why the funds were being sent to Melbourne.
"HUD's Loan Guarantee Program can be a powerful public investment tool to drive economic development in underserved areas," said Cleveland-Leggett. "The hotel will provide 42 full time jobs for Melbourne's residents who need them most and will be a catalyst for the burgeoning central business district."
"Using this HUD-backed loan, Melbourne Downtown Hotel, LLC, a joint venture created by Willow Street Capital, Duck Hospitality, and the Charre Group, will fund acquisition, predevelopment, and soft costs including but not limited to professional fees for architectural, engineering, design, project management prior to construction, and pre-opening expenses related to the Tapestry Hotel," HUD noted. "To stimulate development in the CRA and ensure the project's development, the City of Melbourne put together a financial incentive package that brings together public and private sources of funds. The incentive package includes the $2 million subordinated Section 108 loan and a partial reimbursement of the real estate tax increment.  Melbourne Downtown Hotel, LLC, with its limited partner investor, will be contributing $11.9 million in equity to the project."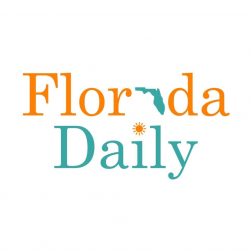 Latest posts by Florida Daily
(see all)