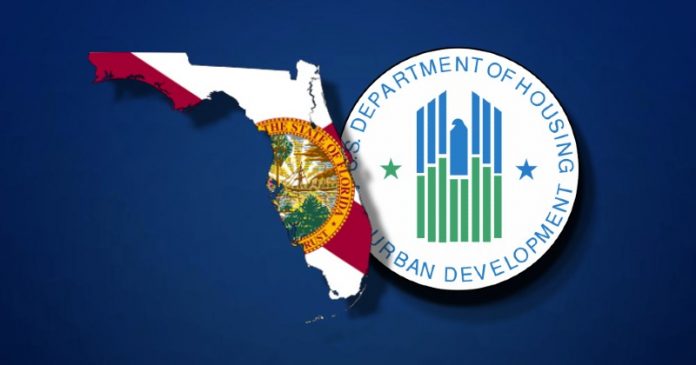 The U.S. Department of Housing and Urban Development recently announced that it is sending $78,425,278 to public housing authorities (PHAs) across Florida.
The funds are part of $3.16 billion going to help almost 2,770 PHAs across the nation through HUD's Capital Fund Program.
"As I have traveled the country, I've heard time and again from families and seniors in public housing that a decent home in a safe community shouldn't be too much to ask for," said HUD Sec. Marcia Fudge. "With this investment today, we are committing to work with our public housing authority partners to guarantee homes in public housing are worthy of the families and individuals who live there."
The Capital Fund Program "offers annual funding to all public housing authorities to build, renovate, and/or modernize the public housing in their communities" and "housing authorities can use the funding to complete large-scale improvements such as replacing roofs or making energy-efficient upgrades to heating systems and installing water conservation measures."
The following PHAs in Florida are getting funds.
Alachua County $1,038,688
Arcadia Housing Authority $344,299
Area Housing Commission $1,616,889
Brooksville Housing Authority $350,072
Chipley Housing Authority $240,365
Clearwater Housing Authority $64,527
Columbia County Housing Authority $259,395
Crestview Housing Authority $912,075
DeFuniak Springs Housing Authority $159,018
DeLand Housing Authority $270,325
Delray Beach Housing Authority $18,575
Fort Walton Beach Housing Authority $360,857
Gainesville Housing Authority $1,956,492
HA Boca Raton $264,460
Hialeah Housing Authority $2,971,016
Hollywood Housing Authority $260,381
Housing Authority of Bartow $210,013
Housing Authority of Brevard County $1,258,837
Housing Authority of City of Daytona Beach $1,632,030
Housing Authority of City of Fernandina Beach $150,115
Housing Authority of New Smyrna Beach $338,515
Housing Authority of Pompano Beach $10,523
Housing Authority of Springfield $108,411
Housing Authority of the City of Apalachicola $160,415
Housing Authority of the City of Bradenton $604,286
Housing Authority of the City of Eustis $182,227
Housing Authority of the City of Fort Lauderdale $74,887
Housing Authority of the City of Fort Myers $2,110,961
Housing Authority of the City of Fort Pierce $2,473,257
Housing Authority of the City of Key West $1,585,436
Housing Authority of the City of Lakeland $929,716
Housing Authority of the City of Live Oak $305,235
Housing Authority of the City of Marianna $246,050
Housing Authority of the City of Miami Beach $439,688
Housing Authority of the City of Mulberry $68,111
Housing Authority of the City of St. Petersburg $826,019
Housing Authority of the City of Stuart $187,860
Housing Authority of the City of Titusville $819,266
Housing Authority of the City of Winter Park $499,886
Housing Authority of the County of Flagler $337,499
Jacksonville Housing Authority $6,576,597
Lake Wales Housing Authority $448,685
Lee County Housing Authority $596,762
Macclenny Housing Authority $244,200
Manatee County Housing Authority $246,651
Melbourne Housing Authority $417,232
Miami Dade Public Housing and Community Dev $21,814,554
Milton Housing Authority $108,062
Monroe County Housing Authority $111,052
Niceville Housing Authority $285,993
North Central Florida Regional Housing Agency $426,384
Northwest Florida Regional Housing Authority $1,219,313
Ocala Housing Authority $577,815
Orlando Housing Authority $4,652,279
Ormond Beach Housing Authority $114,915
Pahokee Housing Authority $1,722,875
Palatka Housing Authority $1,503,447
Palm Beach County Housing Authority $1,602,221
Panama City Housing Authority $1,354,085
Pasco County Housing Authority $571,187
Pinellas County Housing Authority $650,140
Plant City Housing Authority $595,116
Punta Gorda Housing Authority $316,744
Riviera Beach Housing Authority $21,215
Sarasota Housing Authority $974,547
Seminole County Housing Authority $80,710
Tallahassee Housing Authority $1,803,454
Tampa Housing Authority $743,300
Tarpon Springs Housing Authority $186,973
Union County Housing Authority $334,720
Venice Housing Authority $89,672
West Palm Beach Housing Authority $408,822
Winter Haven Housing Authority $478,879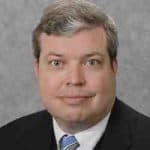 Latest posts by Kevin Derby
(see all)