U.S. Rep. Ileana Ros-Lehtinen, R-Fla., is teaming up with a liberal congresswoman from the other side of the aisle to mark the 15th anniversary of a law signed by President George W. Bush.
Ros-Lehtinen, the current dean of the Florida delegation though she is retiring from Congress this year after almost three decades on Capitol Hill, and U.S. Rep. Barbara Lee, D-Calif., lead the Congressional HIV/AIDS Caucus. This week, they honored the anniversary of President's Emergency Plan for AIDS Relief (PEPFAR), a federal initiative tackling HIV/AIDS around the globe with much of its focus on Africa where the disease continues to run rampant.
"As an original author of PEPFAR, I am incredibly proud of the progress we've made in the last 15 years to address the HIV/AIDS pandemic," Lee said on Thursday. "PEPFAR has saved millions of lives around the world and helped those with the disease live with dignity and security."
"But while the goal of an AIDS-free generation is within our grasp, we cannot afford to grow complacent in this fight," Lee added. "The United States must double down on our commitment to fighting this disease and empowering those living with HIV/AIDS. Our work will not be finished until we eradicate this disease from every corner of the Earth."
Looking back on her career on Capitol Hill, which started when she won a special election in 1989, Ros-Lehtinen said PEPFAR was one of the highlights. Ros-Lehtinen spent much of her time in Congress focused on foreign policy which led her to be the first woman to lead the U.S. House Foreign Affairs Committee. She currently chairs the U.S. House Middle East and North Africa Subcommittee.
"PEPFAR has improved and saved the lives of millions with HIV/AIDS," Ros-Lehtinen said on Thursday. :One of my best achievements in Congress was my work to establish this important program, which was a bipartisan effort that demonstrates that transformative ideas are truly nonpartisan. Over the last 15 years, PEPFAR has gotten us steps closer to controlling HIV by 2020 and to achieving an AIDS-free generation."
Estimates hold that PEPFAR has helped more than 14 million people across the world.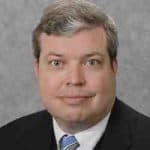 Latest posts by Kevin Derby
(see all)