Retiring U.S. Rep. Ileana Ros-Lehtinen, R-Fla., the first woman to ever lead the U.S. House Foreign Affairs Committee and the dean of the Florida congressional delegation, had kind words for her replacement this week.
With Ros-Lehtinen retiring, former U.S. HHS Sec. Donna Shalala flipped the seat as Democrats took control of the House, beating Republican Maria Elvira Salazar. Despite their partisan differences, Ros-Lehtinen praised Shalala as she readied to leave Congress.
"I have been humbled to serve our South Florida community and honored to be its voice in Congress for nearly three decades," Ros-Lehtinen said after Shalala was declared the winner on Tuesday night. "As this season ends, a new one begins. It is now my honor to congratulate Donna Shalala as congresswoman-elect of Florida's 27th Congressional district. Donna is committed to public service and her many contributions to our South Florida community will serve her well as she represents this diverse district in the halls of Congress.
"Our beautiful South Florida community merits a leader who represents it to the best of her ability, and I am confident that Donna will do so with unequivocal certainty," Ros-Lehtinen added. "This is democracy at its best. In my native homeland of Cuba there are no freedoms. Our country gave my family a chance, and we are all blessed to live in a country where we can be active participants in our democratic process. It has been one of the greatest honors of my professional life representing each and every person in our South Florida community. As this season comes to an end in my life, I am confident that Donna Shalala will be an unwavering leader for our community. I am proud to welcome and congratulate Congresswoman-elect Donna Shalala."
Ros-Lehtinen was first elected to Congress in 1989, winning a special election after the death of the legendary U.S. Rep. Claude Pepper, D-Fla. The South Florida congresswoman leads the U.S. House Middle East and North Africa Subcommittee.
Kevin Derby can be reached at Kevin.Derby@floridadaily.com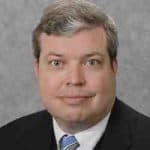 Latest posts by Kevin Derby
(see all)