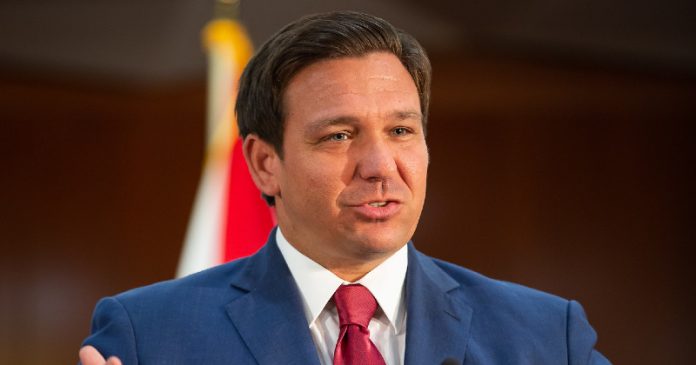 Since the U.S. Supreme Court overturned Roe v Wade at the start of the summer, most of the polling data showed that voters viewed inflation, gas pieces, the economy and abortion as their top issues.
But when Florida Gov. Ron DeSantis transported illegal immigrants to Martha's Vineyard, the issue of immigration has become to a top issue for voters.
A recent CBS/YouGov poll shows that 51 percent of registered voters approve of DeSantis' action while 49 percent disapprove–even as 88 percent think it was a smart way to draw attention to the issue.
Thanks to South Florida's large Hispanic population, Democrats felt DeSantis's move would backfire on him. Former Gov. Charlie Crist, who won the Democratic primary to take on DeSantis, went to the airwaves and criticized the governor's move. Crist has even run TV ads featuring him quoting scriptures depicting DeSantis's move as being inhumane.
The mainstream media saw an opportunity to go after DeSantis. Politico suggested the move was a "huge mistake" and could undercut support for DeSantis in South Florida.
(link "Politico" to https://www.politico.com/news/2022/09/17/desantis-migrant-transports-south-florida-00057337)
But state polling numbers don't prove that. A recent Spectrum News/Siena College poll found around half of those surveyed–49 percent–back DeSantis on the matter while 44 percent oppose. Half of independent voters–50 percent–back the governor on the issue.
Polls also show that Latinos are not happy with the Biden administration's handling of immigration.
NBC News and Telemundo ran a poll of 1,000 Latino registered voters. While around half of them–51 percent–approved of President Joe Biden, 58 percent of them disapproved of his handling of immigration.
The same poll showed immigration, inflation and jobs as the most important issues to Latino voters.
Brett Doster, a Republican consultant, said DeSantis has made immigration a top issue.
'Even with the news coverage of the record number of illegals coming into the U.S., Governor DeSantis sending illegals to Democratic-run states put this issue as a top priority with voters and back on the map,' said Doster.