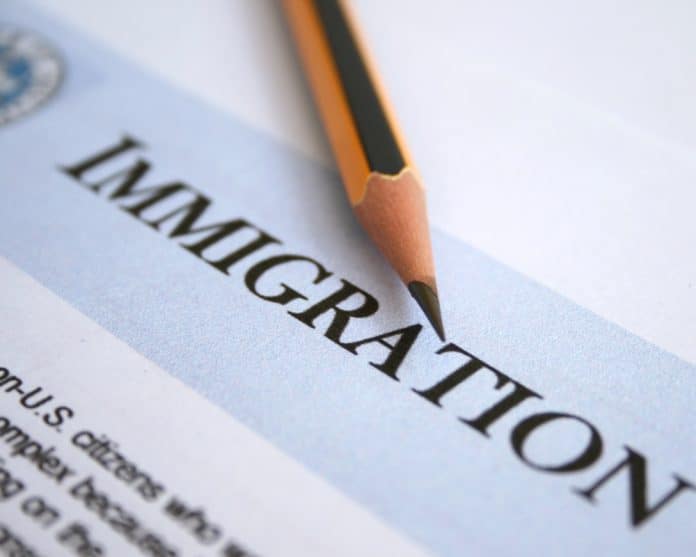 In recent years, the Republican Party in Florida has taken a center-right position on immigration.
With President Donald Trump in the White House, the GOP has the chance to take more conservative path of dealing with the issue. Across Florida, candidates running in next month's Republican primaries are showcasing their stances on immigration and trying to use it as wedge issue to beat the competition.
Last week, businessman Scott Sturgill laid out his plan dealing with the issue of illegal immigration. Sturgill is running for the Republican nomination to challenge U.S. Rep. Stephanie Murphy, D-Fla.
Sturgill's campaign released the "The American Sovereignty Restoration Act" which would make every adult illegal alien in the U.S. pay $2,000 towards building a border wall. Sturgill's team calls it a "Mortar Mixing Fee" to pay "restitution for coming over illegally."
As soon as Sturgill released his plan, state Rep Mike Miller, R-Orlando, who is facing him in the primary,  ripped the proposal as "amnesty."
Sturgill fired back that Miller and some in the media simply did not read his plan.
"No way does it even come close to offering amnesty," Sturgill told Florida Daily.
Sturgill says his proposal, at least, is a start. While being criticized by the Miller campaign, Sturgill's campaign team fired back that their primary opponent isn't even touching the issue. Mike Shirley from the Sturgill camp told Florida Daily that Miller's campaign doesn't even focus in the issue on his campaign website. Shirley also insisted that Miller is on a different page than Trump.
"Miller has been a never Trumper and called the president a con man when Trump was running,  Shirley told Florida Daily. "Typical establishment."
At the state level, immigration is also playing a role in Republican primaries, including the gubernatorial contest between Florida Agriculture Commissioner Adam Putnam and U.S. Rep. Ron DeSantis, R-Fla.
The DeSantis campaign has hit Putnam, accusing him of being weak on immigration issues like E-Verify, supporting President George W. Bush on amnesty and backing a proposal from U.S. Sen. John McCain, R-Ariz., that would have allowed a guest worker program for undocumented immigrants in all job sectors.
The Putnam campaign point has fired back that DeSantis and other opponents don't tell the whole story, insisting their candidate had voted to stop illegal immigration and opposed amnesty for DACA recipients.
Immigration is also playing a role in legislative elections as state Rep. Thad Altman, R-Indialantic, has a primary challenge from National Republican Leadership Council President Matt Nye. Nye has claimed that Altman has gone left on the issue, including voting to support tuition breaks for illegal immigrants and giving DREAMers the ability to apply for driver licenses.
Contact Ed at Ed.Dean@FloridaDaily.com.