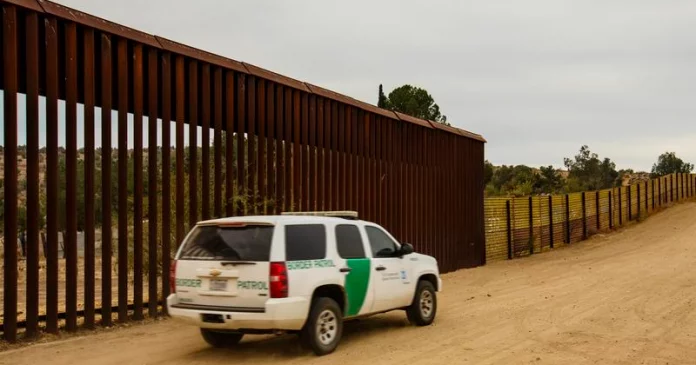 With Title 42, pandemic-era border restrictions enacted by the Trump administration, being lifted, Customs and Border Patrol officials predict a massive surge of illegal immigration into the U.S.
Under the Biden administration, border encounters with illegals have hit a 20-year high.
Democrats running for statewide office have already taken aim at Title 42 and back President Joe Biden's call to end the policy.
In early April, U.S. Rep. Val Demings, D-Fla., told the Women's National Democratic Club in Washington that she supports the president's move to end Title 42. Demings is the favorite to win the Democratic nomination to challenge U.S. Sen. Marco Rubio, R-Fla., in November.
That position surprised some Democrats who felt that a moderate approach is needed in a state like Florida.
The Rubio campaign has gone after Demings for her support of ending Title 42 and her support of certain amnesty provisions inside Biden's $3.5 trillion "Build Back Better Plan."
Demings isn't the only high-profile Florida Democrat criticizing Title 42.
In September, U.S. Rep. Charlie Crist, D-Fla., the favorite to win his party's nomination to challenge Gov. Ron DeSantis in November, maintained that Title 42 was being used as a tool for mass deportation dealing with Haitians who entered into the U.S. illegally.
"Rather than relying on Title 42 to ship people back to a hurting Haiti, the United States should work with the countries the migrants are coming from to develop workable solutions," insisted Crist.
But the views of Florida's top Democrats do not coincide with the attitude of voters.
In an April Morning Consult poll, voters were asked if they support the Biden administration's removal of border controls put in place by the Trump administration in March 2020.
A majority of those surveyed– 56 percent–oppose the Biden administration removing pandemic-era border controls
"Ending Title 42 is Biden's most unpopular move yet," noted Morning Consult.
Morning Consult also pointed out this was the largest backlash against a Biden administration policy among dozens tracked by the firm since the start of 2021, just beating out inflation. The poll showed that 55 percent of those surveyed disapprove of Biden's handling of inflation.
Other polls show even lower support for the Biden administration on immigration.
Earlier this month, a Fox News poll showed that 63 percent of those surveyed oppose ending Title 42. Asked if illegal immigration was worse today than two years ago, 50 percent said it was worse. A solid majority of those surveyed–61 percent–said Biden was doing a bad job on immigration. The only area where Biden was doing worse was inflation where 67 percent disapprove of his handling of the issue.